Museum Exhibitions
Museums and institutions around the world are hosting Photo Ark exhibitions to raise awareness for many species in need of greater conservation. Each exhibition will feature large-format prints, as well as a grid of many more images to highlight the range of species in the Photo Ark. Visitors are encouraged to take selfies with these impressive portraits to show their support.
Past Exhibitions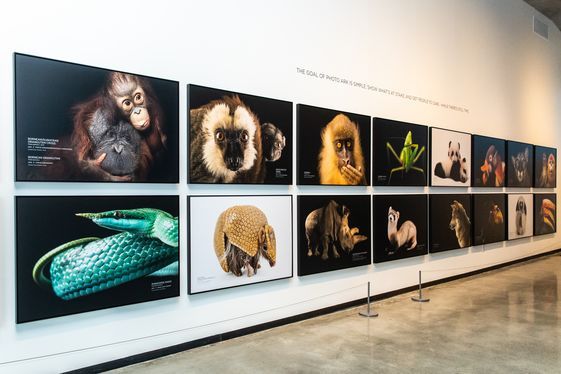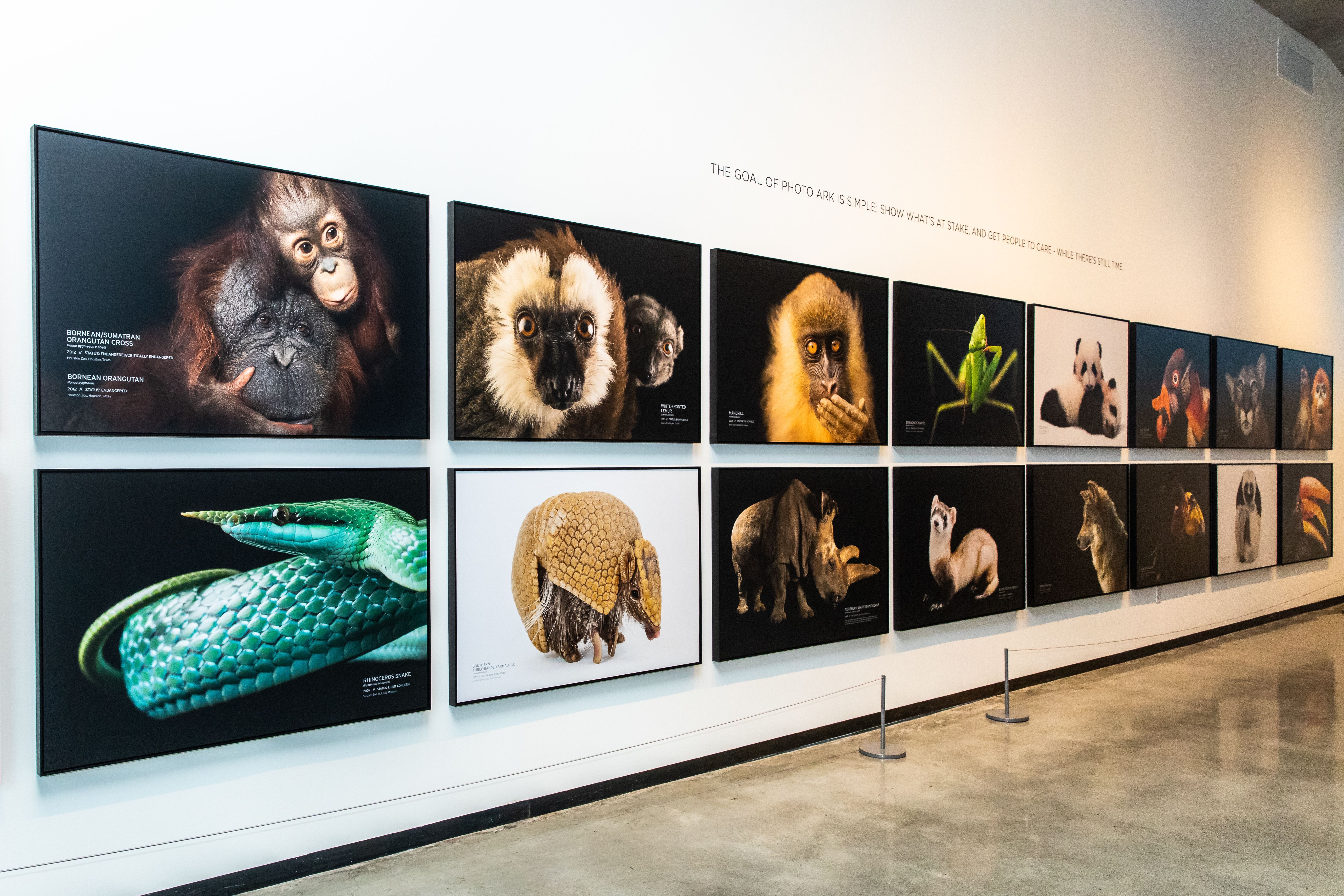 Berkeley, California
David Brower Center
September 20, 2019 – Feb 14, 2020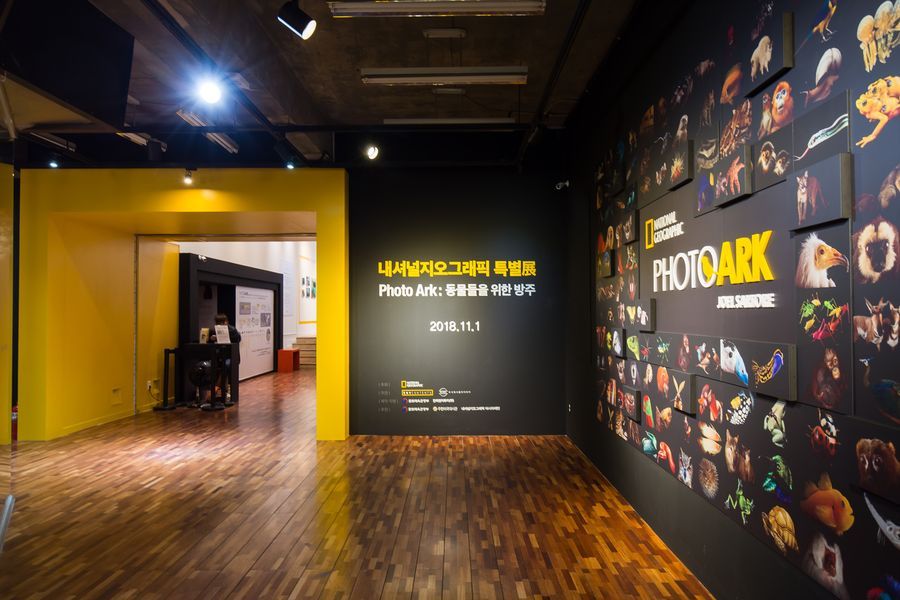 Seoul, South Korea
Kyunghyang Art Hill
November 1, 2018 – November 1, 2019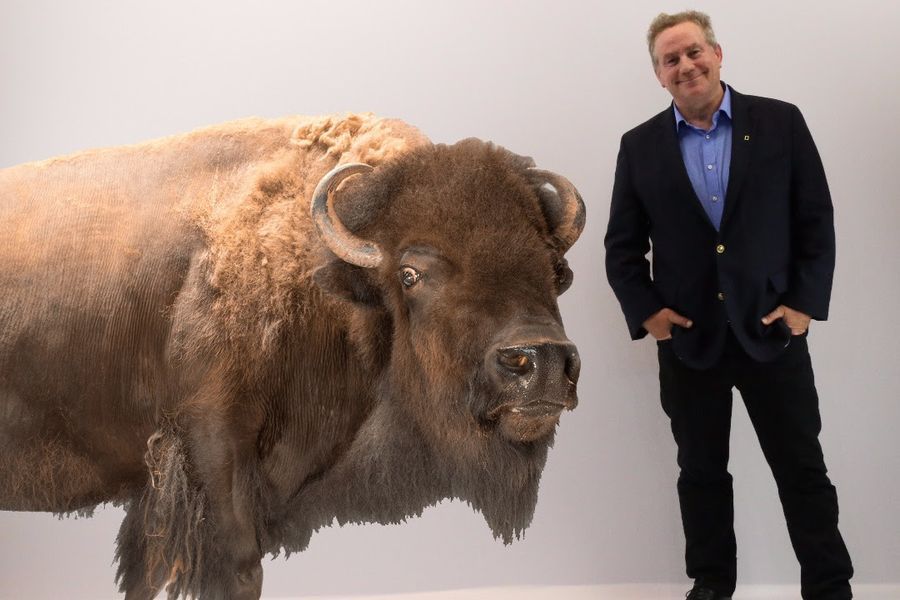 los angeles, CA
Annenberg Space for Photography
October 13, 2018 – January 21, 2019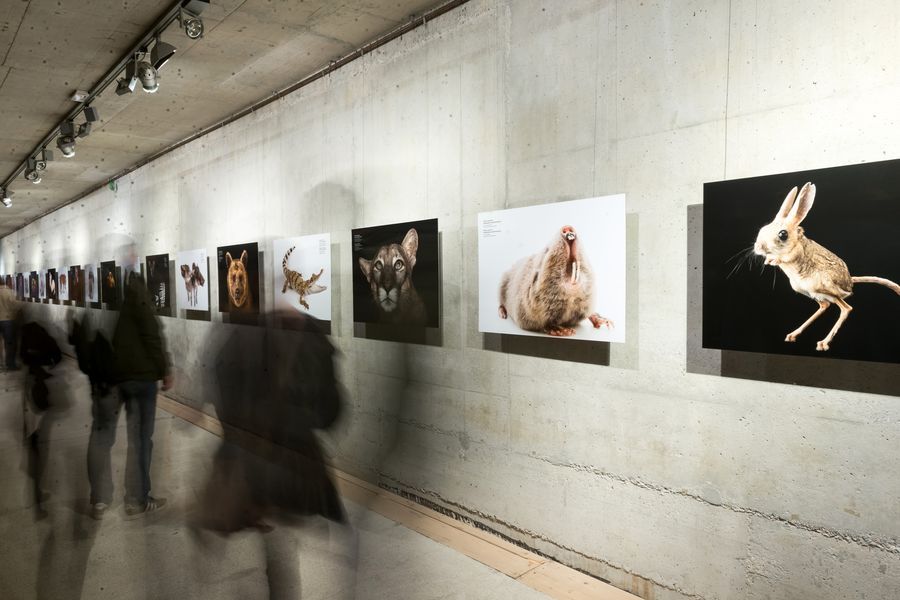 ljubljana, Slovenia
Ljubljana Castle
October 18, 2018 – January 13, 2019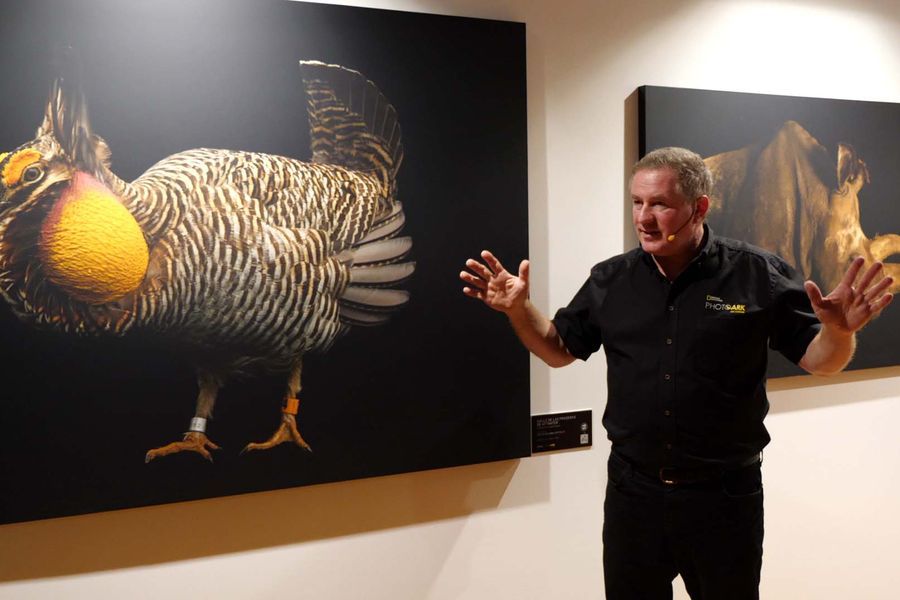 Madrid, spain
National Museum of Natural History
October 5, 2018 – January 8, 2019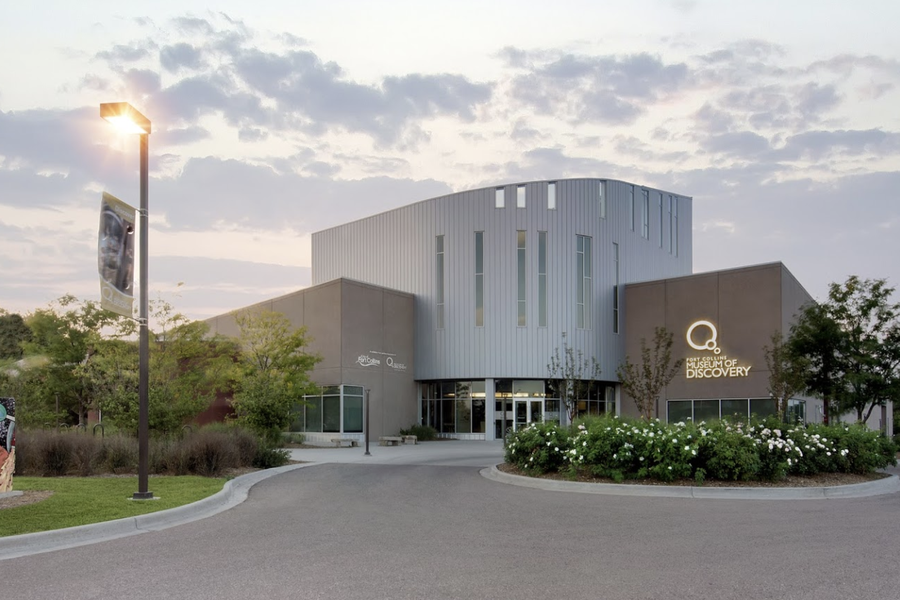 ForT COLLINS, CO
Fort Collins Museum of Discovery
October 19, 2018 – January 6, 2019

British Columbia, Canada
Liquidity
June 23 - September 3, 2018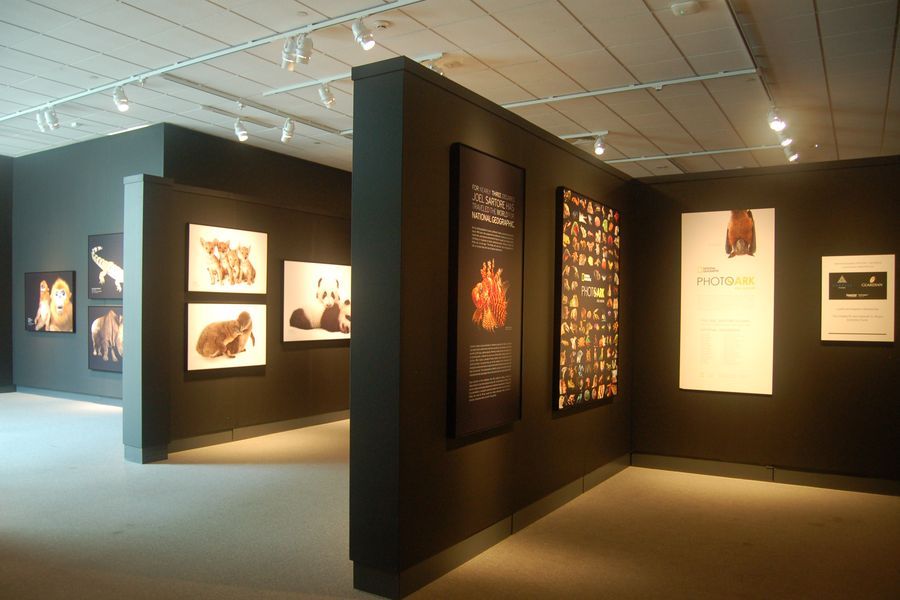 Greenwich, CT
Bruce Museum
June 2 – September 2, 2018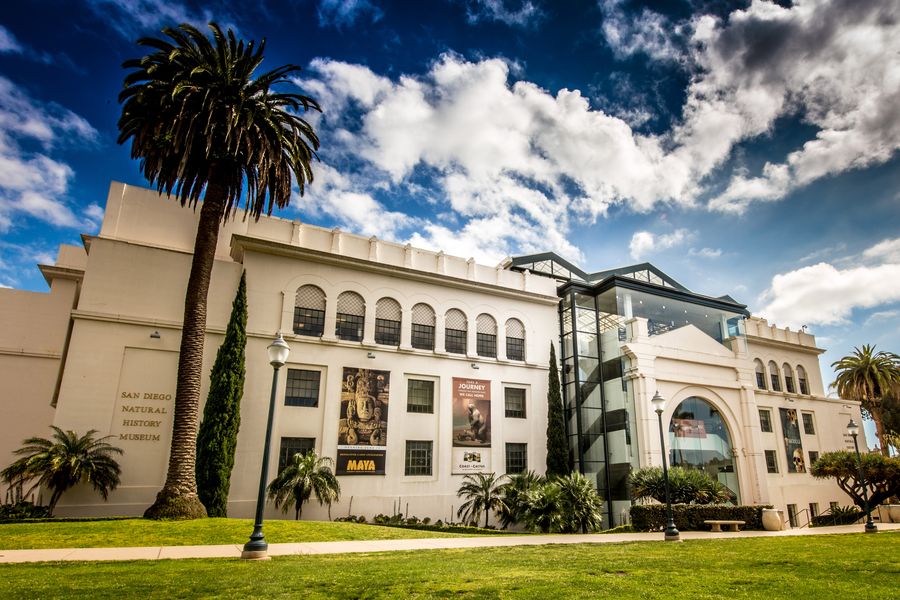 San Diego, CA
San Diego Natural History Museum
December 17, 2016 - April 30, 2017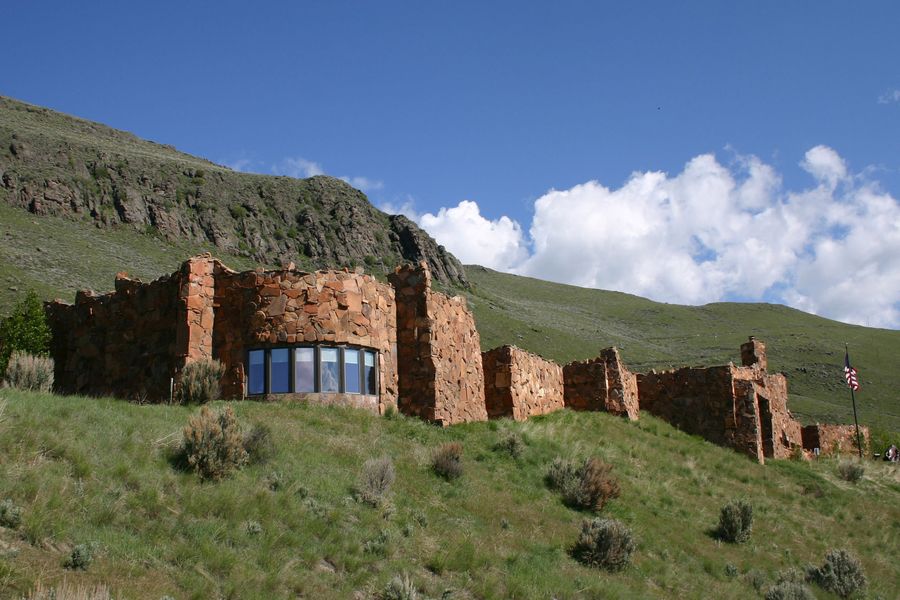 Jackson, WY
National Museum of Wildlife Art
June 10 - August 20, 2017
Zoo Exhibitions
Photo Ark exhibitions are also traveling to some of the world's zoos. These large, colorful installations will highlight the Photo Ark animals as well as some of the great conservation work going on behind the scenes at zoos. The zoo exhibition is organized in partnership with and premiered at Omaha's Henry Doorly Zoo & Aquarium in April 2017.
Past Zoo Exhibitions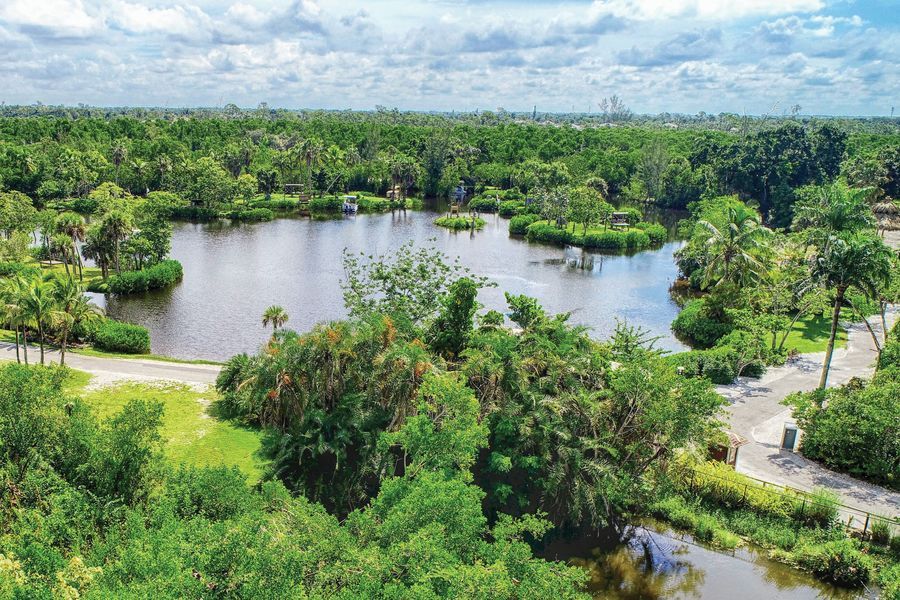 NAples, FL
Naples Zoo
November 16, 2019 - April 12, 2020

MIAMI, FL
Zoo Miami
November 16, 2018 - October 14, 2019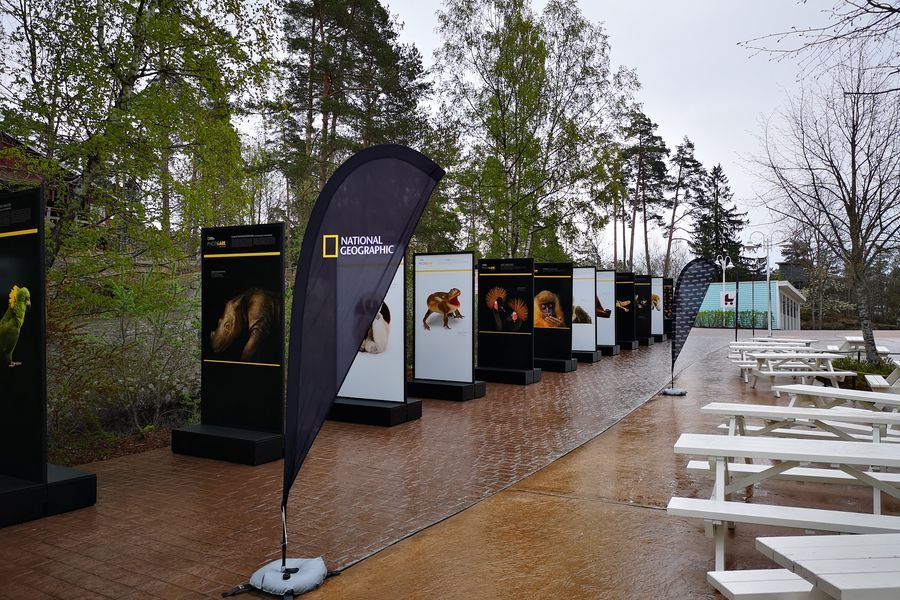 Kolmården, Sweden
Kolmården Zoo
May 1 - August 31, 2019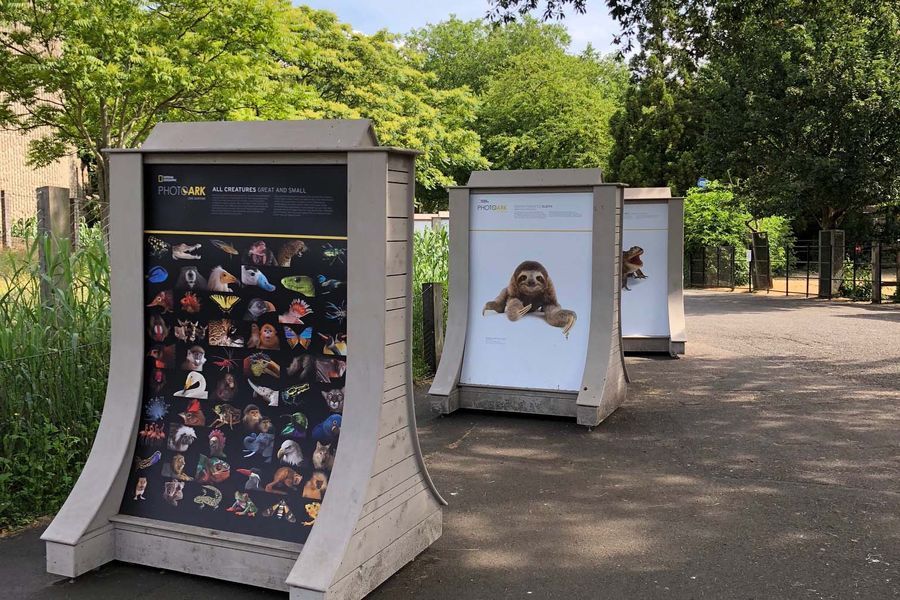 LONDON, UK
Zoological Society of London, London Zoo
May 26 - October 9, 2018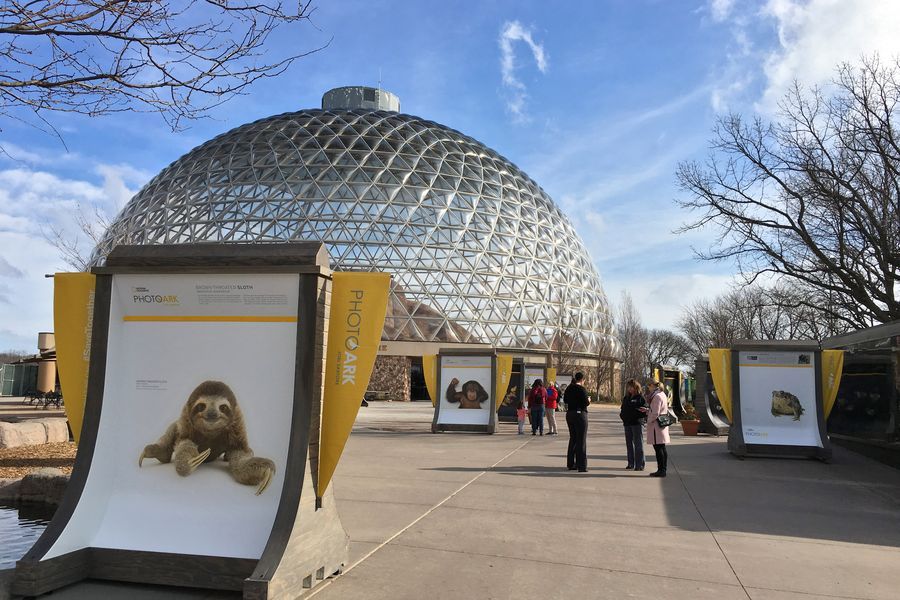 Omaha, NE
Henry Doorly Zoo and Aquarium
April 3 - September 4, 2017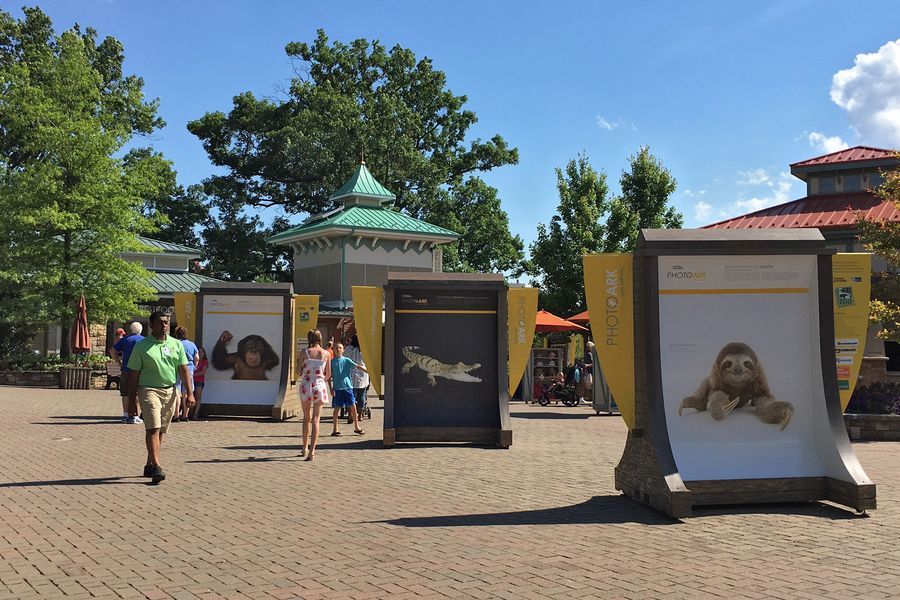 Cincinnati, OH
Cincinnati Zoo and Botanical Garden
May 19 - August 20, 2017
For Your Field Trip to the Zoo
Create a special experience for your students by bringing them to a Photo Ark zoo exhibition.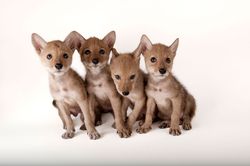 Highlight conservation and the power of storytelling with these exercises for elementary and middle school students.

View the exhibition schedule and educational resources for a visit to the zoo.
Top Images: L.A. Zoo Courtesy Los Angeles Zoo and Botanical Gardens, Museon by Taylor Maddalene, WAR MEMORIAL MUSEUM COURTESY ©ENV COMMUNICATIONS, Parco della Musica courtesy © GEDI Gruppo Editoriale SpA, courtesy Fox Network Groups, Europe and Africa; WAR MEMORIAL MUSEUM COURTESY ©ENV COMMUNICATIONS, Stadion Narodowy by Taylor Maddalene, Courtesy Zoos VIctoria, Dan Douglas (SDNHM), and National Museum of Wildlife art; Zoo Photos: Courtesy Dallas Zoo and Los Angeles Zoo and Botanical Gardens; Henry Doorly Zoo and Aquarium, and Cincinnati Zoo and Botanical Garden by Kathryn Keane