Pristine Seas

Exploring and protecting the last wild places in the ocean
Pristine Seas named a finalist in 100&Change, MacArthur's global competition for a single $100 million grant. Learn More
The ocean. It covers 70 percent of the planet and shelters an incredible diversity of life. It gives us food, jobs, and more than half the oxygen we breathe. We swim and sail it, travel to be near it, and learn from it.
But we're taking too many fish out of the ocean, polluting it, and making it warmer and more acidic. And less than eight percent of it is protected.
National Geographic Explorer-in-Residence Enric Sala launched the Pristine Seas project in 2008 to explore and help save the last wild places in the ocean. These unique ecosystems are a window into the past, revealing what the ocean looked like before overfishing and pollution took their toll. It is essential that we let the world know that these places exist, that they are threatened, and that help is needed to protect them. Read more.

● Current Expedition ● Past Expedition ● Protected Area
Our Impact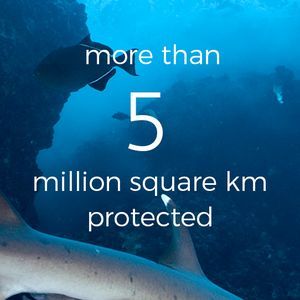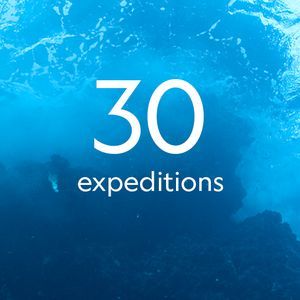 Latest Field Updates
With up to five expeditions per year, we're never far from our next exploration. Follow along on Instagram and Twitter as exciting moments unfold.
Additional Support Provided By
The Brook Foundation, The Keith Campbell Foundation for the Environment, Jean and Steve Case, Leonardo DiCaprio Foundation, DAVIDOFF Cool Water, The Don Quixote Foundation, Roger and Rosemary Enrico, Helmsley Charitable Trust, Lindblad Expeditions–National Geographic Fund, Oracle, Philip Stephenson Foundation, Prince Albert II of Monaco Foundation, Vicki and Roger Sant, The Waitt Foundation, and other individual donors
Monitoring and Enforcement Partner
Pristine Seas is partnering with Vulcan Technologies to ensure the long-term monitoring of marine protected areas, using Vulcan Technologies' cutting edge Skylight system. Surveillance and enforcement of these protected areas are critical to their sustainability and effectiveness in safeguarding marine ecosystems.