Learn With Photo Ark
Joel Sartore, a National Geographic photographer and conservationist, wants everyone to think about the serious consequences of species extinction. Joel is taking portraits of animals in zoos and animal rescue centers around the world, creating a one-of-a-kind photo collection of wildlife. The National Geographic Photo Ark is a time capsule for future generations and a platform for bringing attention to the vast, and growing, number of endangered animals in the world today.
Use the resources on this page to teach about the amazing animals in the Photo Ark, highlight the importance of storytelling in conservation, and empower students to spread the word about species extinction. In the words of Joel, "Let's save together!"
Explore all the species in the National Geographic Photo Ark at joelsartore.com/photo-ark.
Classroom Activities
Use these activities to highlight the importance of conservation and storytelling.

Highlight the relationship between habitat and animal conservation in this activity for grades 3-5.

Empower students to develop their own storytelling styles, and emphasize the role of writing and photography in conservation. Meant for grades 6-8.

Introduce students to the factors and consequences of widespread amphibian decline with this activity from Explorer magazine for grades 3-5.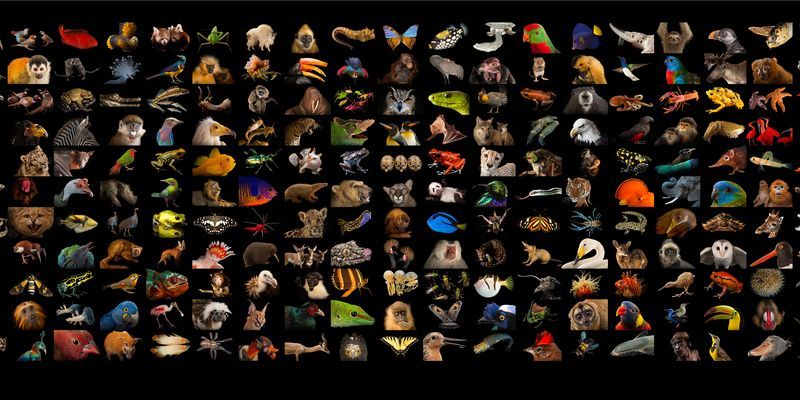 Go behind the scenes and learn more about the amazing species in the Photo Ark with this interactive Google Earth Voyager Story.
Resources
Teach your students about animal adaptations, inspire them to think critically about species extinction, and encourage them to develop their own opinions about conservation.
From Explorer Magazine
Introduce students to Joel Sartore and some of the amazing animals in the Photo Ark with these handouts.
Bring the world into your classroom with Explorer magazine.
All photographs by Joel Sartore