The Route
Back on the wide-tired fatbikes that give them traction along overgrown trails in sand, marsh, and rocky hillsides, the Angolan members of the team returned to the source lakes of the Cuito, Cuanavale, Cuando, and Kembo Rivers. Led by sister and brother Adjany and Kerllen Costa, the team split into three groups, two working in parallel—one team exploring on bikes and tracing the paths of the earlier expeditions and pioneering new routes, and the other visiting surrounding villages. A third team of project scientists focused on exploring the Cuito, Cuanavale, and Tchanssengwe source lakes, conducting the first underwater dives to document these ecosystems.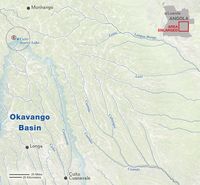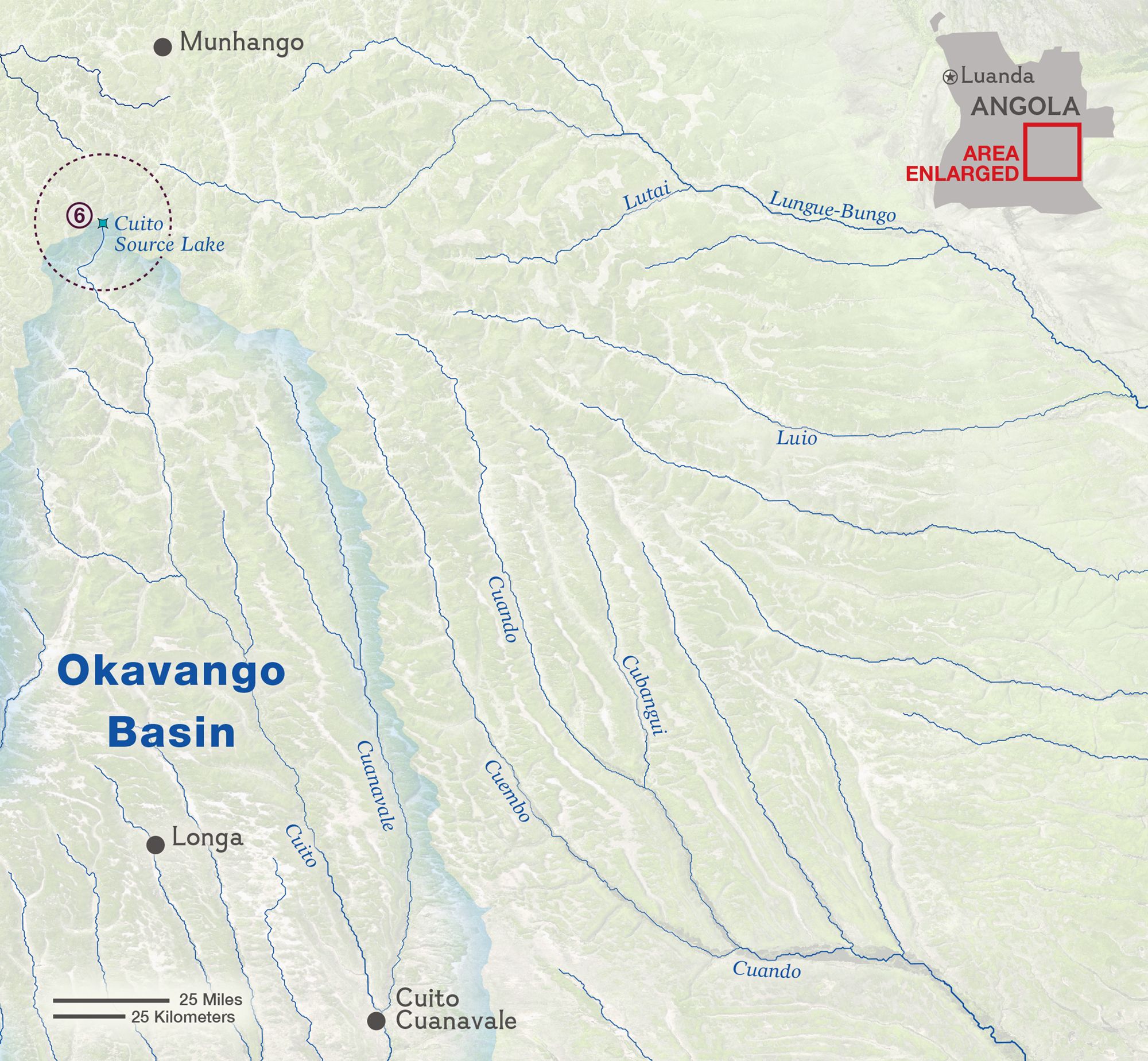 Map by NGS Staff; Martin Gamache, Art of the Mappable
The Mission
The bike team's objective was to deploy camera traps. Lots of them. Supported by project leader Adjany Costa traveling in parallel by road, the team set more than 100 camera traps to capture a priceless look into the undisturbed activities of wildlife throughout the region of the source lakes.
The dive team marked a milestone for the project when they broke through the surface of the source lakes for the first time. They sampled fish species at various depths and documented the differences in plant and animal populations from lake to lake. This scientific and photographic record will provide a baseline for comparison with repeated surveys in the future.
Talking and working with local communities continued to broaden the team's understanding of this complex ecosystem and opened up conversations on the effects that conservation and tourism might have on the villages and economy.
With a camera in every pocket and solar cells for recharging, the team shared their animal sightings, stunning sunsets, and thoughts and reflections in real time throughout the expedition. See it all in their Instagram feed.