Archive
Washington, D.C. Biodiversity Festival
May 20–21, 2016
This two-day Biodiversity Festival is part of the cornerstone BioBlitz in the Washington, D.C. region. The National Mall at Constitution Gardens will feature hands-on science exhibits, food and art, as well as family-friendly entertainment and activities. Constitution Gardens will also serve as base camp for the National Capital Parks BioBlitz and as a connection to all the other BioBlitzes taking place at national parks that weekend.
WHERE:
Constitution Gardens, National Mall
17th and Constitution Avenue, NW, Washington DC
DATES: Friday and Saturday, May 20 and 21
TIME: 9 a.m. to 5 p.m. Friday and Saturday with special event Friday evening (see below)
There is something for everyone at the Biodiversity Festival. Younger audiences and adults alike will enjoy music from science song and dance man Billy B and performances from the Piscataway tribe.
Start your Saturday by engaging your brain and body in nature and participate in an open air yoga class at 9 a.m., sponsored by Peet's Coffee and Tea. Participants will also have the opportunity to join photography workshops led by National Geographic photographers.

Look through a microscope to discover life in tiny places, and learn how scientists identify plants and animals. Have a burning science question? Ask an on-site expert. You'll learn that biodiversity is everywhere—and why we need it.
Explore interactive exhibitor booths featuring environmental organizations, wildlife groups, and more. Have fun while learning about the biodiversity of Washington, D.C., and beyond with organizations like Earth Conservation Corps, Biophilic DC, the Maryland Master Naturalist Program, the Smithsonian, the National Aquarium, the Organization for Bat Conservation, and the Polynesian Voyaging Society—who planned a stop in their global sailing adventure in Washington, D.C., just in time for BioBlitz!
Local food vendors and trucks will serve up a diversity of options!
The Biodiversity Festival is free, family-friendly, and no registration is required.

Bugs, Bats, & Brews, Friday May 20, 7 p.m. to 10 p.m.
This special Friday evening event is an opportunity for adults to connect with the wilder side of the National Parks. Attendees can enjoy the beer garden while taking in animal sounds remixed into exotic beats by DJ Ecotone. Host Chris Duffy will explore the wild side of animal behavior with National Geographic photographer and explorer Anand Varma and TED Fellow Danielle N. Lee. Together they'll take on trending science myths and misinformation, one joke at a time. Attendees can join scientists to go out and look for bats and bugs in the park, while the French Horn Rebellion band plays on.
There is no charge for the program. Food and beverage will be for sale. Learn More.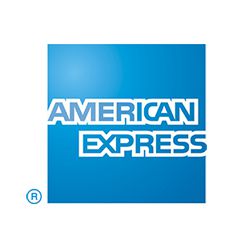 WASHINGTON, D.C. PARTNERS




Harold M. & Adeline S. Morrison Family Foundation