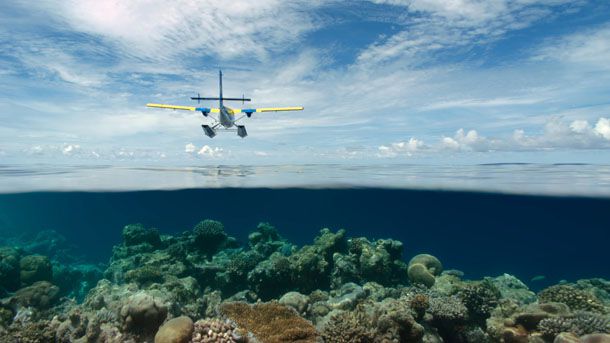 Screenshot from the film "Living in the Age of Airplanes" by National Geographic Studios

On the grand scale of time, humans have only very recently been able to travel farther than their own feet can take them. Living in the Age of Airplanes explores the ways in which the world has changed as transportation has evolved, especially in the years since airplanes were invented. From increased cultural exchange to the rapid globalization of trade and migration, aviation has changed the way humans interact with one another and the planet.
Use this collection to explore activities, media, and history articles related to the film's themes of human migration, globalization, and the history of aviation.
Migration Activities

Students use maps and recent census data to analyze migration patterns across the globe.

Students imagine they are detectives and figure out ways to solve the mystery of how humans migrated around the world.

Students map the origins of a pencil, predict and map trade and transport networks, and relate what they learn to globalization.

Students explore the ways in which they are globally connected by identifying and mapping where the products they use come from, and then analyzing the import and export patterns.

Students research, analyze, and debate the pros and cons of globalization.
Watch the Film
Living in the Age of Airplanes takes audiences on an epic journey through 18 countries and across all seven continents as it presents a unique perspective on the profound ways that aviation has transformed our lives, connecting countries and cultures while expanding horizons and minds.
---
Grades K-12 Educator Guide

Find complementary activities from NASA Aeronautics on topics including the math and physics of motion, the math of mapping and air traffic control, and the economics of world trade by air cargo.
---
Pilot Explorers

As the first and only African American to fly solo around the globe, Barrington Irving has also created a nonprofit organization, Experience Aviation, which takes students out of classrooms and into a cockpit. Students are able to learn hands-on math and science, while exploring their passion for aviation.

Wilderness pilot Travis Dalke has a bird's-eye view of the vast expanse of Alaskan wilderness—and he wants to take you with him.
---
---