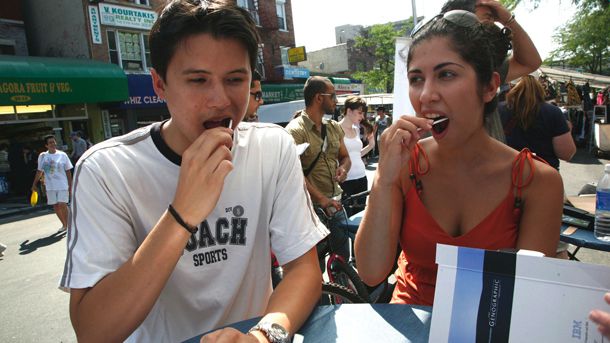 Photograph by Hathim Lee

As part of the Genographic Project, National Geographic Education is working to help teachers like you work across disciplines to instruct students about the ancient migratory history of the human species. Using the science of DNA, the Genographic Project will help students answer questions like where do I come from and how did I get to where I am today?

This collection of videos and activities invites you to use current classroom technologies, photo galleries, and maps to give students a firsthand opportunity to learn about humankind's heritage.
Global Human Journey

Purchase the DVD to learn how on a single day on a single street, with the DNA of just a couple of hundred random people, National Geographic Channel sets out to trace the ancestral footsteps of all humanity.
---
---
---
---
---
---