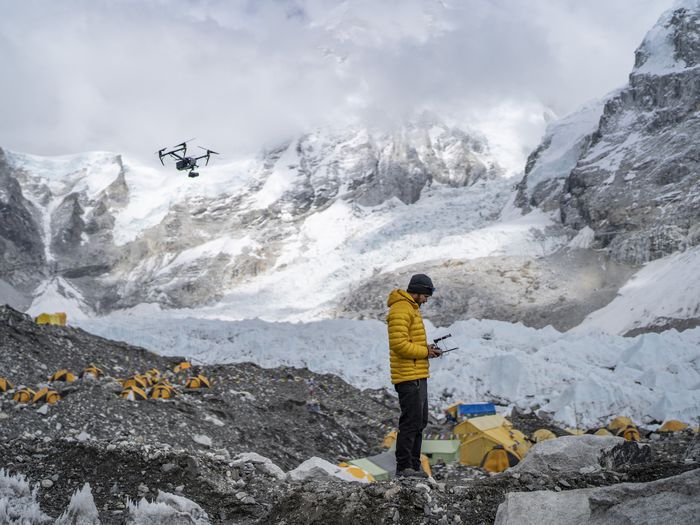 Your Geography Awareness Event can be as big as you want it to be. Think about which of the following ideas your audience would enjoy, or be creative and come up with a new, exciting activity. Be sure to tell us about your event and share your photos!
More Ideas Like This
This lists the logos of programs or partners of NG Education which have provided or contributed the content on this page. Program

Go WWOOF-ing
Love to travel? Like volunteering? Why not do both? World Wide Opportunities on Organic Farms (WWOOF) connects volunteers with owners of farms all around the globe. You select your destination and volunteer on a farm in exchange for room and board for as long as your heart desires. Visit the WWOOF homepage to learn more.
Pursue a Career in Geography
 Explore careers in geography and GIS to further your interest in the field. The Association for American Geographers (AAG) and ESRI both provide resources on their websites to get you started, but be creative and find something that truly interests you!
Sponsor an Explorer
Partner with National Geographic to sponsor a National Geographic Explorer. Go to here to meet the Explorers.
Purchase Carbon Offsets
There are several ways your company and your home can compensate for carbon emissions and energy use. Carbon offsets represent a reduction in emissions, through investment in renewable energy or reforestation. Many organizations and companies such as Carbon Fund and the Nature Conservancy offer carbon offsets.
Practice Eco-Friendly Etiquette
There are several ways to decrease your environmental impact at home. From switching over to eco-friendly cleaning supplies to recycling, there are so many ways you can easily reduce your impact. Start with switching out old light bulbs and appliances or shopping at a local farmers' market and encourage neighbors and friends to do the same.
Organize a Fieldtrip
Organize a class or family trip to a national park or nature center.
Apply Your GIS Skills to Give Back
Utilize GIS in your classroom, home, or office to solve real-world problems and provide actual benefits to your school, college or university, community, or an organization. This could be anything from tracking endangered species to identifying the best location for a new youth center.
Partner with a College or University
Connect with students and professors from over 500 different college and university geography departments within the United States and Canada. Consider pairing up with a university geography department to participate in a service project, mapping or GIS activity, or to simply teach students the value of geography education.