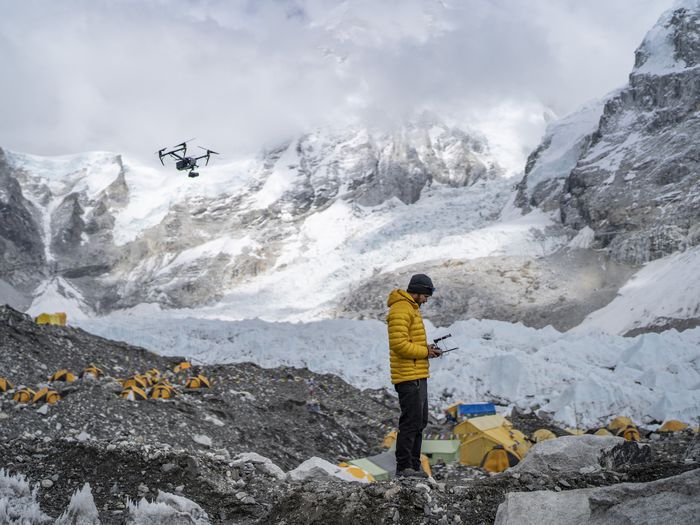 Your Geography Awareness Event can be as big as you want it to be. Think about which of the following ideas your audience would enjoy, or be creative and come up with a new, exciting activity. Be sure to tell us about your event and share your photos!
More Ideas Like This
This lists the logos of programs or partners of NG Education which have provided or contributed the content on this page. Program

Collaborate with Others Around the World
Partner with another school or classroom to encourage collaboration and cross-cultural engagement. A number of platforms allow for this, such as ePals and iEarn International.
Organize a Geography Trivia Night
Host a geography quiz night. You could even make it a weekly or monthly event with clever themes for each quiz night, or simply host one incorporating the yearly theme for Geography Awareness Week. See our How to Host a Geogaphy Quiz Night guide to get started.
Go Geo-caching or Earth-caching
Geo-caching is a high-tech scavenger hunt. Players use global positioning system (GPS) devices and clues to navigate to the locations of hidden treasures or "caches." Earth-caching is similar to geo-caching, but rather than searching for hidden stores, participants attempt to identify the coordinates of places—usually unique landscape features such as ponds, rocky outcrops, or other geologic formations. Geo-caching and Earth-caching are great ways to enjoy the outdoors, explore new places, learn how to use GPS technology, and practice map-reading and navigation skills. To geo-cache or earth-cache, you'll need a GPS receiver or a GPS-enabled smart phone. You'll also need a map of the region you'll be exploring. Check out Geocaching.com to get started.
Host a Salvage Sale
Organize a yard sale or end-of-the-year salvage event to get rid of unwanted furniture and items. Consider ways to involve local non-profit organizations and small businesses so that they can acquire furniture and office supplies cheaper than they otherwise would be able to.
Hold a Contest
Organize a poster, art, photo, or poetry contest on your campus, in your office, or in your community that encourages people to celebrate geography in everyday life. 
Volunteer for a Non-Profit Organization
Volunteer with your friends, classmates, coworkers, and neighbors for a day of service during Geography Awareness Week. Some activities you could include are reading to children at a local elementary school, cleaning up a nearby park, or planting a community garden.
Host a Speaker Series
Find someone who has done something related to geography that is interesting or inspiring, or even just plain cool, and get her or him to speak to your class or group. Consider professionals, professors, a local business, authors, and explorers. If possible, put together a speaker series or panel of speakers.