National Geographic explorers are groundbreaking scientists, conservationists, educators, and storytellers. They are curious about our planet, committed to understanding it, and passionate about helping to make it better.
Best of all, they want to connect with your students. Learn how below.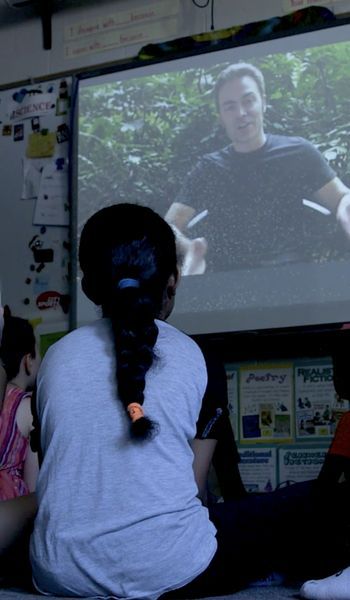 Join Explorer Classroom — a live interactive YouTube show that connects young people with National Geographic Explorers — to hear behind-the-scenes stories and interact with cutting-edge scientists, researchers, and powerful storytellers from around the globe. All events are free, open to the public, and include an event guide to help learners get the most out of the experience.
Time Required
45 minutes
Availability
Online, open to all educators
Frequency
Multiple live opportunities per week, recordings of past events on our YouTube
Typical Schedule: Events for ages 4-8 are Mondays at 11am ET, events for ages 9-14 are Thursdays at 10am & 2pm ET, plus more rotating events.
In these hour-long live events, explorers share exciting stories and answer student questions in various venues in the United States and some international locations. Each matinee speaker has a collection of educational resources to complement their presentation, including classroom activities, reference content, videos, maps, and more.
Time Required
Matinees are one hour plus transportation time. Museum visit add-ons are available at some locations.
Availability
In-person, select locations only
Frequency
Varies by location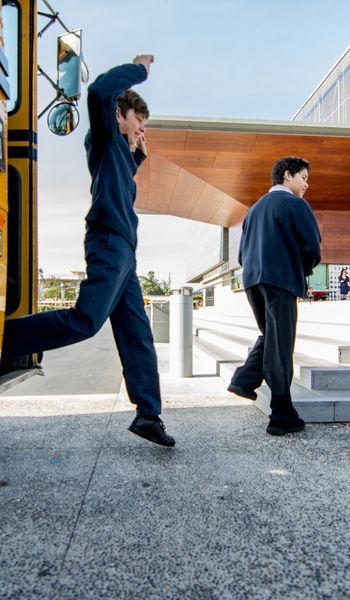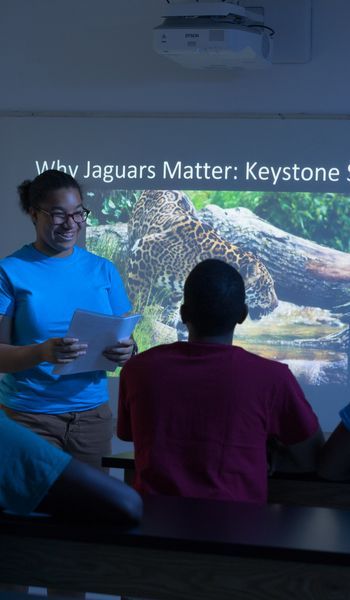 Explorer Challenges
Three times per year, the online National Geographic Educator Network hosts themed Explorer Challenges. These challenges provide students the opportunity to learn about a National Geographic explorer in depth, create a project, and receive personalized video feedback from their new real-world hero.
Time Required
5–15 hours over 2–3 months
Availability
Online, open to all educators
Frequency
Three opportunities per year
Sign up through the National Geographic Educator Network.
Educator-Explorer Exchange
National Geographic Certified Educators are paired with National Geographic explorers to collaborate on a series of unique learning experiences over a school year. The pairs also engage in two-way professional development, with explorers sharing their content knowledge and educators sharing their pedagogical expertise.
Time Required
20–50 hours over 10 months
Availability
Online, open to National Geographic Certified Educators by application only
Frequency
One opportunity per year
Applications for the 2021-2022 Exchange have closed. Check back this summer for the 2022-2023 application!