Dereck and Beverly Joubert are globally known conservationists and filmmakers who have been working to help save wildlife and their habitats for over 30 years.
"We were born in Africa so we understand that it's in our DNA, we're part of the children of Africa," Dereck explains. "When we went into the wild, we fell in love with lions in particular, and big cats."
And they've dedicated their lives to them. They started making films and taking photographs, and became explorers as a natural extension of traveling to extreme places to find wildlife and to investigate the big cat world in Africa and Asia.
In 2009, the Jouberts established the Big Cats Initiative with National Geographic with a goal to halt the creatures' decline in the wild. Through the initiative, the Jouberts and other explorers have been able to spearhead more than 120 innovative projects to protect big cat species in 28 countries. With grants from the Big Cats Initiative, researchers have built more than 1,800 enclosures to protect livestock and save big cats from retaliatory killings.
Beverly says the real impact comes from an ability to affect governments. They've shown their films to the presidents of Botswana and other countries in southern Africa, resulting in powerful change. Their influence helped prevent a major fence line that would have interfered with a zebra migration and helped reduce hunting quotas, saving many species along the way.
They also helped stop hunting in Botswana. The change was incremental: lion hunting was outlawed in 2004, followed by leopard hunting in 2011, and by 2014 the government had put an end to all hunting in the country. Those victories are the impacts that drive the Jouberts.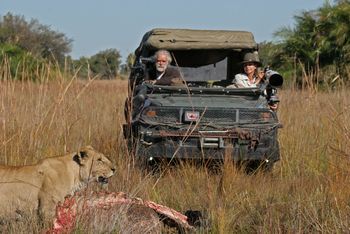 Even after 30 years of work in the field, the Jouberts have no intention of slowing down and are currently working on several films in addition to their ongoing work with BCI. For Beverly, she credits a "driving obsession" with their longevity.
"Our passion is key," says Beverly. "We are seeing the atrocities happening and some atrocities are driven by greed. But others are just the result of ignorance, and so the harder we can work to get to both of them, I believe we can be successful."
Dereck echoes this optimism.
"I think that we each have an explorer in us," he says. "That's what makes the future endless. Exploring doesn't only mean going to the highest mountain or the deepest part of the sea, though that's part of it. For me, it's all about curiosity, having an inquiring mind, being comfortable in the unknown, and exploring that. The opportunities for exploration are endless. But the future of our planet, conservation, and wild things is not. We need to explore with meaning, and for us, that meaning is securing those animals, cultures, and resources now."
AFRICAN LION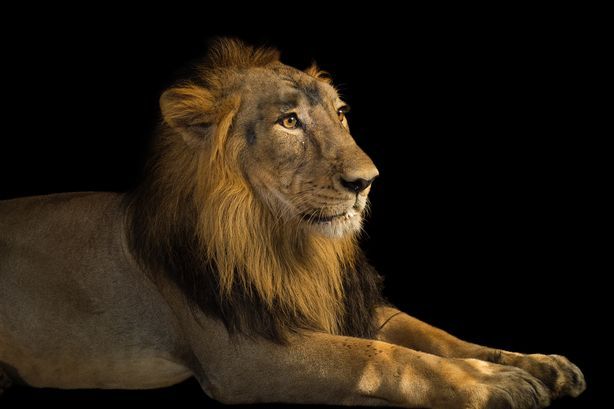 Photograph by Joel Sartore, Photo Ark

Today, there are only half as many African lions than there were 25 years ago.
Learn more
EXPLORER IMPACT
The Jouberts are globally recognized conservationists and National Geographic explorers-in-residence who have spent over 30 years working to save large predators in the wild.
Read Dereck's bio
Read Beverly's bio
SUPPORT THIS SPECIES
You can make a difference in our world and help conserve and protect at-risk animals.