ENSURING A FUTURE FOR BIG CATS
Big cats worldwide are under threat—for many populations, local extinctions are imminent
due to habitat loss, degradation, and conflicts with humans.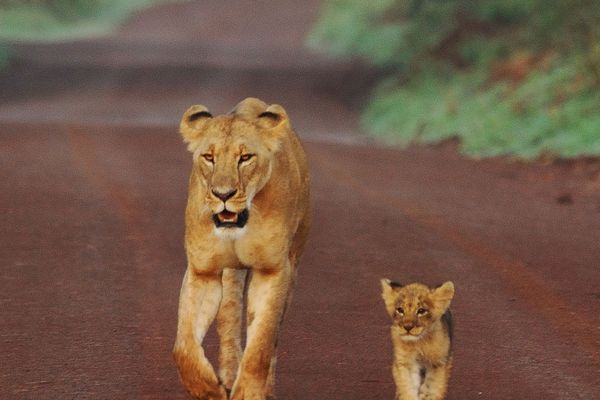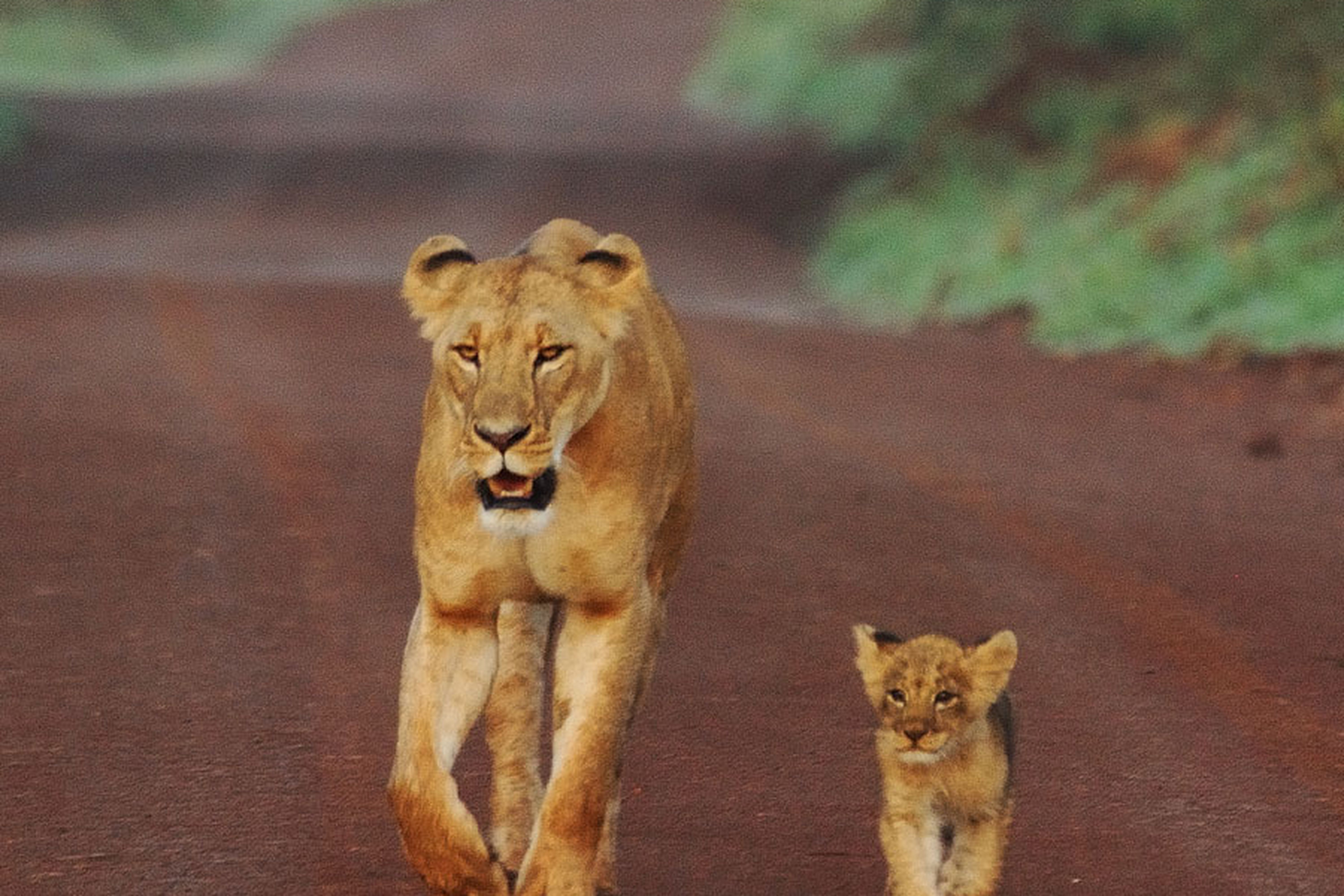 Photograph by Paula Kahumbu
Lions have disappeared from 95% of their historic range in Africa and their populations have declined 43% in the 21 years between 1993-2014.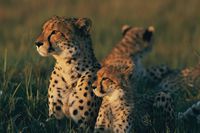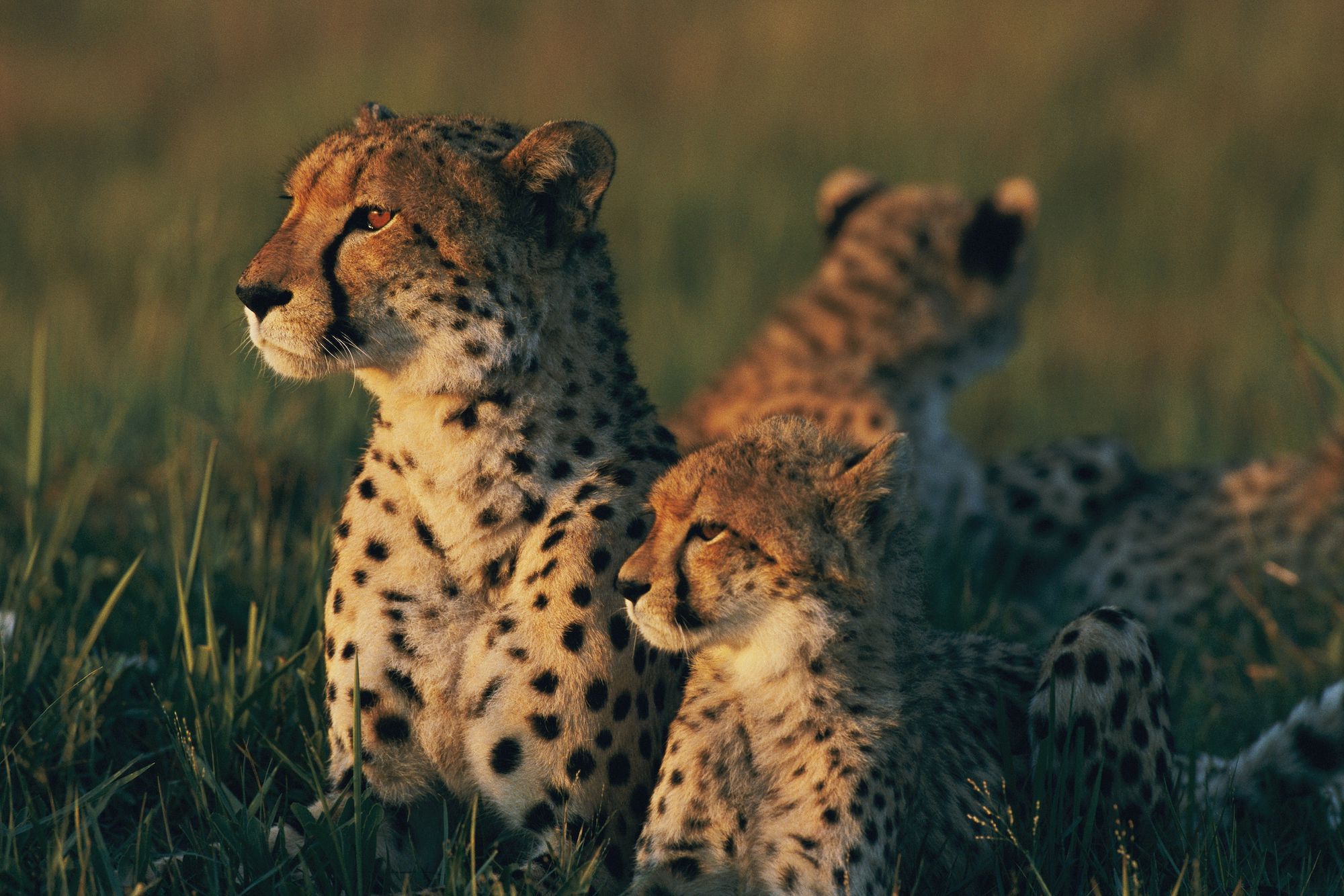 Photograph by Chris Johns
African cheetah populations have disappeared from more than 90% of their historic range with an 87% decline in "resident range" populations.
OUR IMPACT
Since our work began in 2009, we have made significant impact.
150+
Grants awarded for work
in 28 countries
2.8K
Reduced threats for almost 3K big cats in the wild
2K
Livestock enclosures built, reducing human-wildlife conflict with big cats
13K
Life-threatening snares removed from big cat habitats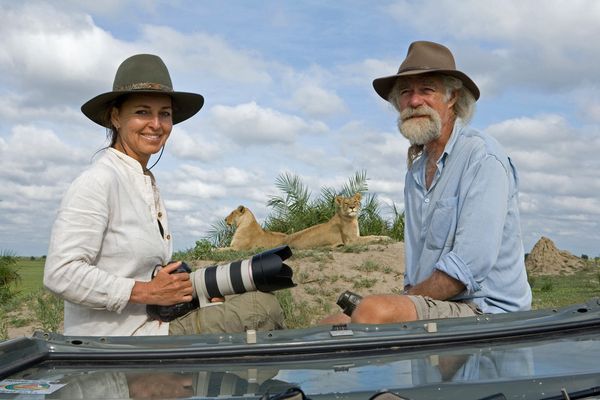 The Great Plains Foundation Big Cats Initiative
In 2009, the National Geographic Society, in partnership with National Geographic Explorers at Large and world renowned conservationists and filmmakers Dereck and Beverly Joubert, founded the Big Cats Initiative (BCI) to halt the decline of big cats in the wild. BCI made a substantial impact in big cats conservation, awarding more than 150 grants for work in 28 countries, funding individuals' on-the-ground research and innovative field-based conservation projects to safeguard big cats and their critical habitats. This impact continues under Dereck and Beverly's leadership at the Great Plains Big Cats Initiative.
The Society remains committed to protecting big cats and has a renewed focus on supporting wildlife work—including the development of new grant opportunities—for Explorers who are on the frontlines of conservation. If you are interested in supporting Explorers who are working to save threatened wildlife, safeguard ecosystems, and educate and encourage people to co-exist more peacefully with local animal populations visit natgeo.org/give. Visit Great Plains Foundation to learn more about this program.
Protecting Big Cats
Our Explorers in the field are working to safeguard big cats.
Find out how they're making a difference.
With Support From