Prevailing Winds
Winds occur where high-pressure air masses seek low-pressure areas. Prevailing winds are largely predictable and named for broad areas of the Earth over which they form. Convection cells circulate air flow and help regulate temperature around the globe.
Map by Kaidor, courtesy Wikimedia and NASA. CC BY-SA 3.0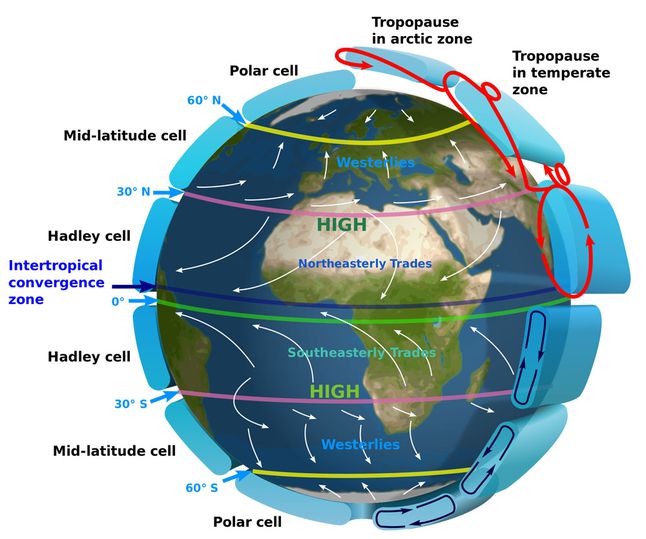 Credits

Media Credits

The audio, illustrations, photos, and videos are credited beneath the media asset, except for promotional images, which generally link to another page that contains the media credit. The Rights Holder for media is the person or group credited.

Map by Kaidor, courtesy Wikimedia and NASA. CC BY-SA 3.0

User Permissions

For information on user permissions, please read our Terms of Service. If you have questions about licensing content on this page, please contact ngimagecollection@natgeo.com for more information and to obtain a license. If you have questions about how to cite anything on our website in your project or classroom presentation, please visit our FAQ page.

Media

If a media asset is downloadable, a download button appears in the corner of the media viewer. If no button appears, you cannot download or save the media.

Text

Text on this page is printable and can be used according to our Terms of Service.

Interactives

Any interactives on this page can only be played while you are visiting our website. You cannot download interactives.