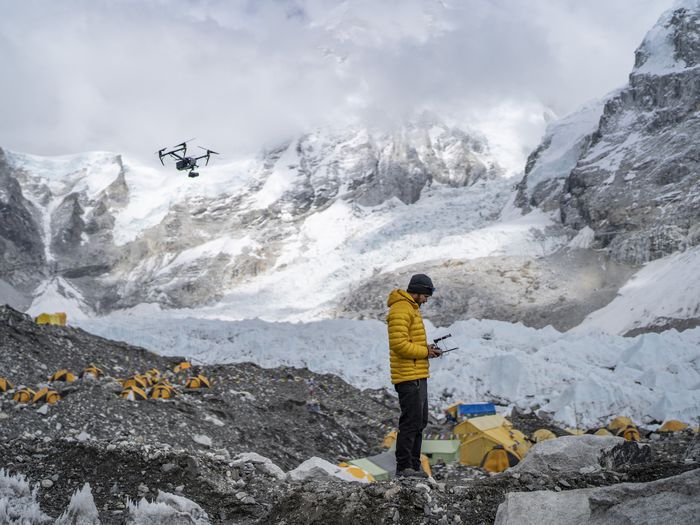 Your Geography Awareness Event can be as big as you want it to be. Think about which of the following ideas your audience would enjoy, or be creative and come up with a new, exciting activity. Be sure to tell us about your event and share your photos!
More Ideas Like This
This lists the logos of programs or partners of NG Education which have provided or contributed the content on this page. Program

Travel Abroad
College is the perfect time to travel or study abroad, be it for the summer, a semester, or the entire school year. Of course, families travel too! Experience a new culture and natural surroundings, get out of your comfort zone, and learn from others. Catch the travel bug and see where you end up!
Sponsor an Explorer
Partner with National Geographic to sponsor a National Geographic Explorer. Go to here to meet the Explorers.
Purchase Carbon Offsets
There are several ways your company and your home can compensate for carbon emissions and energy use. Carbon offsets represent a reduction in emissions, through investment in renewable energy or reforestation. Many organizations and companies such as Carbon Fund and the Nature Conservancy offer carbon offsets.
Go WWOOF-ing
Love to travel? Like volunteering? Why not do both? World Wide Opportunities on Organic Farms (WWOOF) connects volunteers with owners of farms all around the globe. You select your destination and volunteer on a farm in exchange for room and board for as long as your heart desires. Visit the WWOOF homepage to learn more.
Pursue a Career in Geography
Explore careers in geography and GIS to further your interest in the field. The Association for American Geographers (AAG) and ESRI both provide resources on their websites to get you started, but be creative and find something that truly interests you!