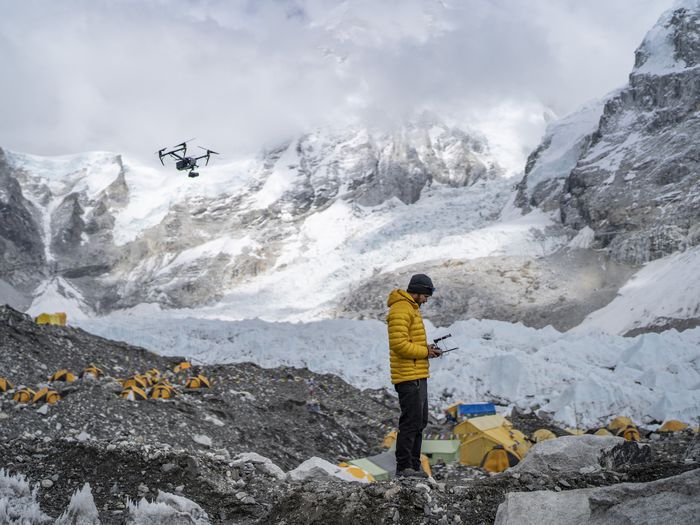 Your Geography Awareness Event can be as big as you want it to be. Think about which of the following ideas your audience would enjoy, or be creative and come up with a new, exciting activity. Be sure to tell us about your event and share your photos!
More Ideas Like This
This lists the logos of programs or partners of NG Education which have provided or contributed the content on this page. Program

Organize an Informal Meeting to Increase Geography Awareness
Encourage friends and peers to discuss geography-related topics in the news or projects they are currently working on that relate to geography. Informal settings such as brown-bag lunchtime discussions or geography-themed snack breaks can provide an opportunity for students to connect and engage one another.
Organize a GIS Day Event
GIS Day is the Wednesday of Geography Awareness Week. Organize your own GIS Day event to explain what GIS is and the importance of it. If you register your event at GISDay.com, you can receive free promotional materials to give out at the event.
Organize an International Meal
Use the Internet to find recipes for food from around the world. Organize a potluck dinner during Geography Awareness Week and encourage your friends, classmates, coworkers, or neighbors to bring foods from their own ethnic or cultural heritage.
Recyclemania
Learn about recycling in your state and organize an event to promote recycling on your campus or in your neighborhood, office, or city. Colleges can participate in Recyclemania, a friendly 8-week competition among colleges across the United States and Canada.
Partner with a Local K-12 School
Consider pairing up with a classroom at a local school to participate in a service project, mapping or GIS activity, or to simply teach students the value of geography education.
Create a Green Living Program
Develop a "Green Living Program" at your school, college, university, home, or office to promote sustainable living. Make it a competition or reward system that encourages behaviors like switching off lights, biking, switching out old computers and lights with energy efficient ones, and composting. Colleges can work with their residential life departments to develop "Green Ambassadors" in every dormitory that help organize programs and get people excited about sustainability.
Go Green When Shopping
Outfit your classroom, office, dorm, or home with eco-friendly, "green" accessories and supplies. Most office supplies stores offer items made from recycled and/or sustainable materials.
Travel Abroad
College is the perfect time to travel or study abroad, be it for the summer, a semester, or the entire school year. Of course, families travel too! Experience a new culture and natural surroundings, get out of your comfort zone, and learn from others. Catch the travel bug and see where you end up!