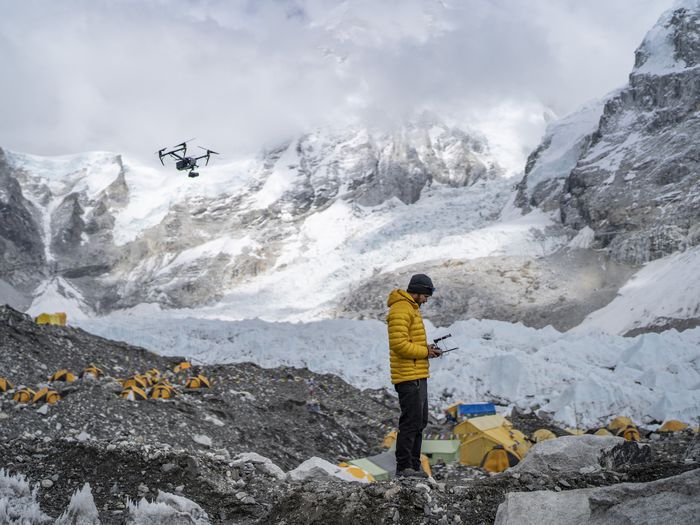 Your Geography Awareness Event can be as big as you want it to be. Think about which of the following ideas your audience would enjoy, or be creative and come up with a new, exciting activity. Be sure to tell us about your event and share your photos!
More Ideas Like This
This lists the logos of programs or partners of NG Education which have provided or contributed the content on this page. Program

Are You Smarter Than a ____ (teacher, geography major, town official)?
Host a trivia night at a college or local school. Reach out to members of the community and get creative with picking teams. Pit professors against students or teachers against parents, and encourage teams to choose geography themed names. Come up with your own geographic questions, emphasizing different aspects of the year's theme. Get local businesses to provide prizes, and donate a portion of any entry fees collected to a charitable organization.
Hold a Contest
Organize a poster, art, photo, or poetry contest on your campus, in your office, or in your community that encourages people to celebrate geography in everyday life. 
Host a Contest
Celebrate the diversity of interesting ideas in your community by organizing a poster, art, photo, or poetry contest in your school that challenges students to capture the essence of that year's Geography Awareness Week theme. Some suggestions:
Develop a contest specific to the theme, choosing just one specific aspect of the theme to focus on.
Host a school-wide or grade-wide contest. Display participants' work in classrooms, hallways, lobbies, etc. Winners may be selected by a panel of teacher judges or by popular vote of the students.
Show the winning submissions, along with runners-up, in your local newspaper or on your school's web site.
Community Clean-Up
Rural, suburban, and urban communities all have a history of development and environmental change. At some point in the past, the land underneath your feet was untamed wilderness, and look at it today! Organize students to explore and research the geographic history of their own community.
Organize an International Meal
Use the Internet to find recipes for food from around the world. Organize a potluck dinner during Geography Awareness Week and encourage your friends, classmates, coworkers, or neighbors to bring foods from their own ethnic or cultural heritage.
Host a Salvage Sale
Organize a yard sale or end-of-the-year salvage event to get rid of unwanted furniture and items. Consider ways to involve local non-profit organizations and small businesses so that they can acquire furniture and office supplies cheaper than they otherwise would be able to.
Organize a Fieldtrip
Organize a class or family trip to a national park or nature center.
Partner with a Local K-12 School
Consider pairing up with a classroom at a local school to participate in a service project, mapping or GIS activity, or to simply teach students the value of geography education.