Meet thE Finalists
From an impressive pool of 291 teams that submitted solutions for the challenge, a total of twenty-four Finalists from around the world are moving forward in the Ocean Plastic Innovation Challenge, a global search for innovative solutions to help tackle the world's single-use plastic problem.
Design Track Finalists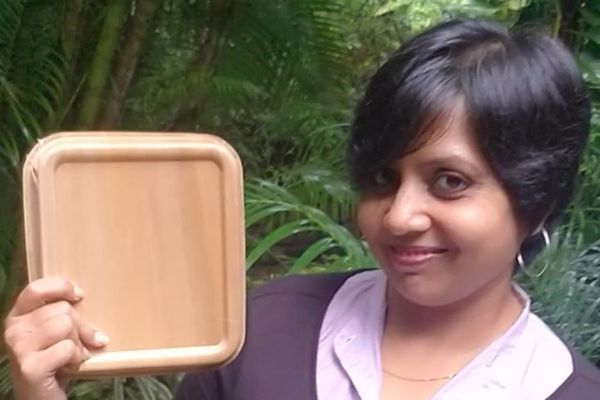 Photograph courtesy Anitha Shankar
Astu Eco Container Box
Astu Eco Container Box is a storage solution which is 100% naturally compostable, refrigerator, microwave and freezer safe, providing a sustainable alternative for plastic food packaging.
Team Leader: Anitha Shankar
Team Member: Tejshree Madhu
Country: India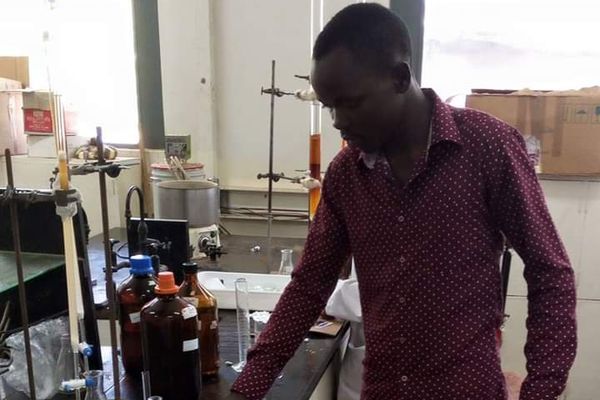 Photograph courtesy Clifford Okoth Owino
Chemolex 
Chemolex Ltd creates bioplastic food wraps and other product packaging made from the invasive water hyacinth plant, while also cleaning up Lake Victoria.
Team Lead: Clifford Okoth Owino
Team Member: Malcom Simon Mbuluku
Country: Kenya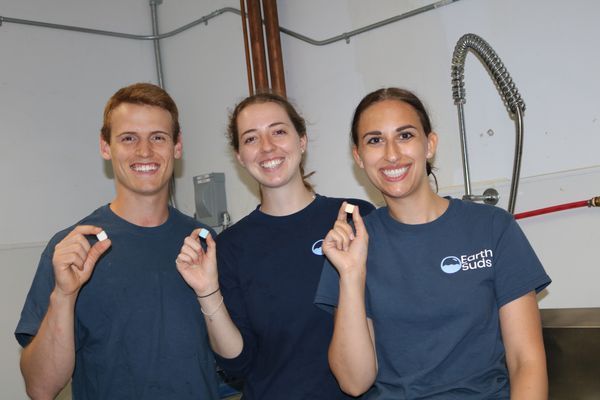 Photograph courtesy Claire Richardson
EarthSuds
EarthSuds is eliminating single-use plastic amenity bottles with their shampoo, conditioner and bodywash tablets. When exposed to water, the tablets dissolve and lather like traditional soaps, and they're distributed in elegant reusable containers.
Team Leader: Claire Richardson 
Team Members: Marissa Vettoretti and Daniel Moll
Country: Canada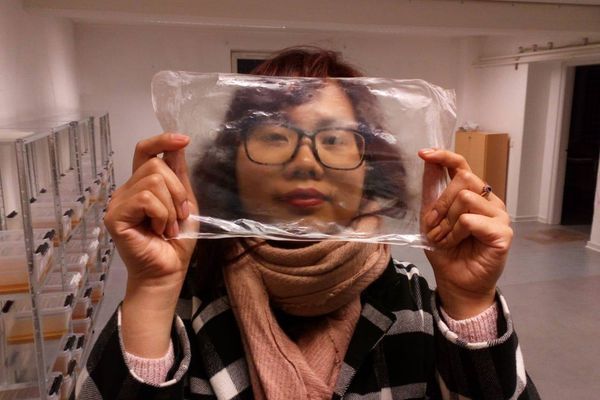 Photgraphy courtesy Isabel Alvarez-Martos
EcoFLEXY  
EcoFLEXY is a 100% natural, flexible packaging that is produced from fruit waste, can be safely used to contain food, has a long shelf life, keeps food fresh and is harmless to the environment.
Team Leader: Isabel Alvarez-Martos
Team Members: Paruntungan Sihombing and Deby Fapyane
Country: Denmark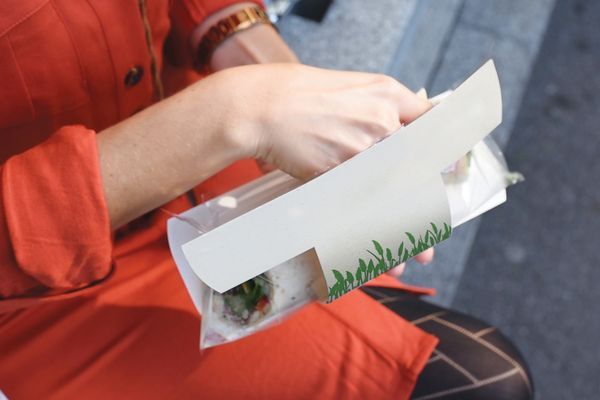 Photograph courtesy Julian Money
Precious Planet 
Precious Planet is a range of plastic-free, 100% compostable packaging for the food industry.
Team Leader: Julian Money
Team Members: Kevin Vyse, Claudia Sant' Ana Rasori, Graham Williams, and Tod Hunter
Country: United Kingdom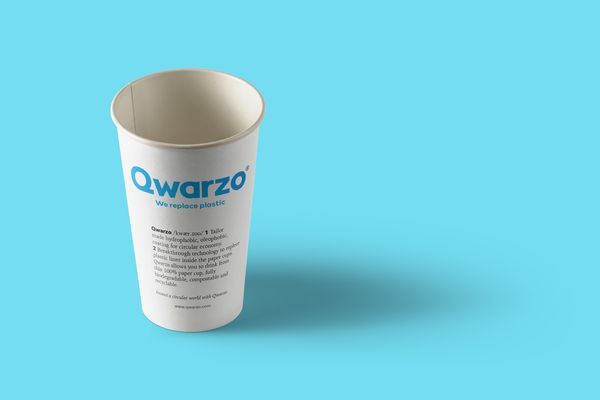 Photograph courtesy Manuel Milliery
Qwarzo
Qwarzo develops an unprecedented paper technology providing a 100% recyclable, biodegradable and compostable solution to replace fully and cost effectively single-use plastic in numerous applications, like coffee stirrers, cutlery, straws and other packaging.
Team Leader: Manuel Milliery
Team Members: Diana Fayad
Country: France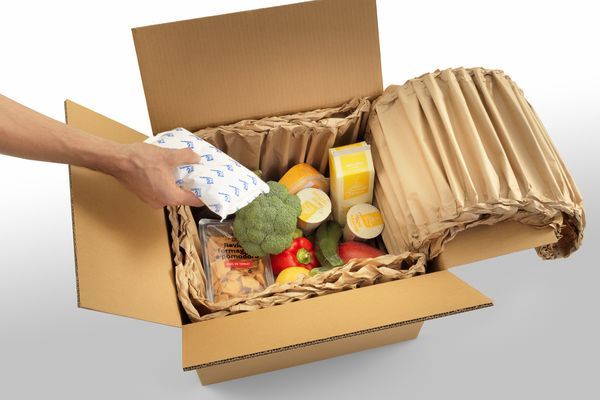 Photograph courtesy Kunhao Wang
Ranpak's new WrapPak® Protector 
Ranpak's new WrapPak® Protector uses multi-layered, waved and stitched paper to provide insulation for shipping temperature controlled products, such as groceries, meat, meals and other food ingredients.
Team Leader: Kunhao Wang
Team Members: Dan Roumen, Steffie Leszczynski, Jordy van der Kaap, Peter Forsyth, Lien Verstrepen and Shawn Baiers
Country: Netherlands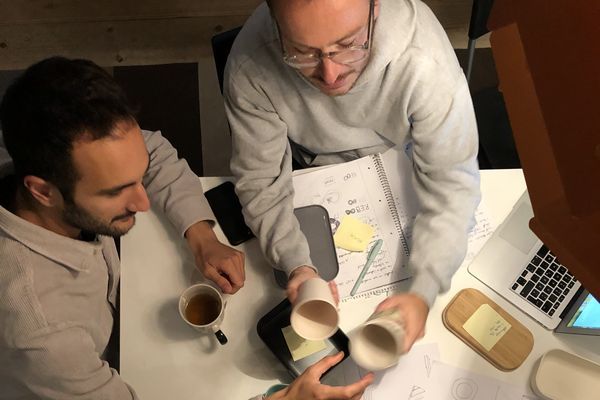 Photography courtesy Robert Dichtl
Reboo ​​​
Reboo is reusable food and beverage packaging made out of biodegradable and durable bamboo fiber, eliminating the need for disposable packaging in the food sector.
Team Leader: Robert Dichtl
Team Member: Giuseppe Lanzafame and Simone Favorito
Country: Denmark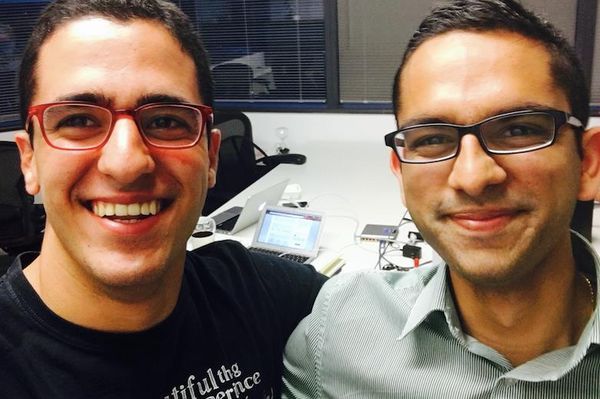 Photograph courtesy Mehul Bhagat
Savor ​​​​​​
Savor designs and develops edible cutlery, beginning with edible spoons, to combat single-use plastic pollution.
Team Lead: Mehul Bhagat
Team Member: Rostam Zafari
Country: U.S. 

Photograph courtesy ASIF SIDDIQUE
Turning Threats into Opportunities (TTO) 
Turning Threats into Opportunities (TTO) uses crushed hyacinth, recycled paper and wood glue to create a range of solutions to replace some single-use plastic products, like plates, cups, shopping bags and wrappers. TTO's work helps restore and clean up Lake Victoria.
Team Lead: Dave Ojay
Team Members: Resian Lebai, Thomas M. Mwangi, and Otieno Mathew O.
Country: Kenya
Circular Economy Track Finalists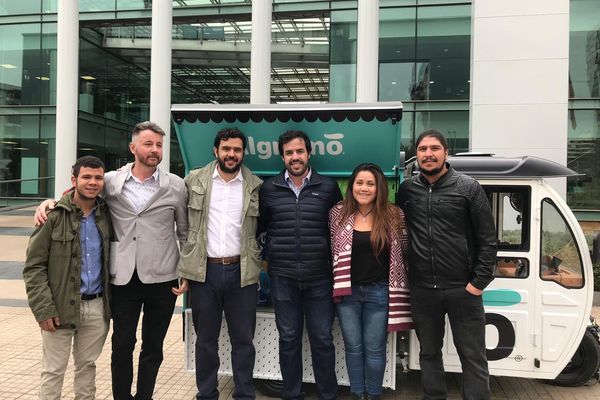 Photograph coutesy Brian Bauer
Algramo
Algramo is developing packaging/distribution technology to enable top consumer brands to sell their products for the lowest possible costs in convenient, smart, reusable packaging — currently piloting with Unilever Chile.
Team Leader: Brian Bauer
Team Member: José Manuel
Country: Chile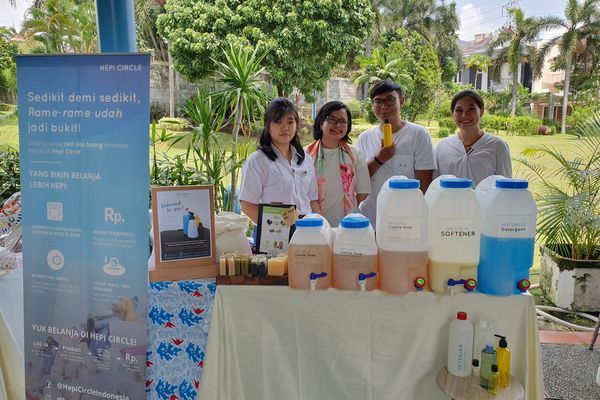 Photography courtesy Kumala Susanto
Hepi Circle
Hepi Circle delivers products in reusable packaging and collects the empty ones to be cleaned and sterilized through a digital membership program.
Team Leader: Kumala Susanto
Team Members: Yoel Andro Sismanto, Melania Rahadiyanti, Gamaliel Alexander, Emili Waney, David Virya Chen, Teddy, Veronika
Country: Indonesia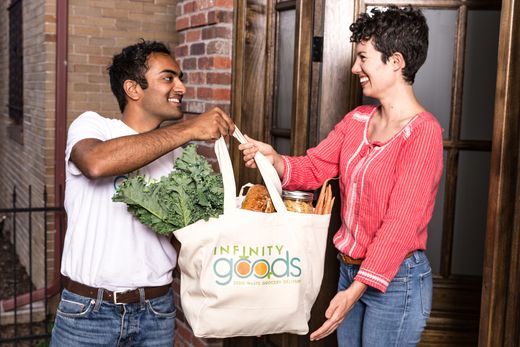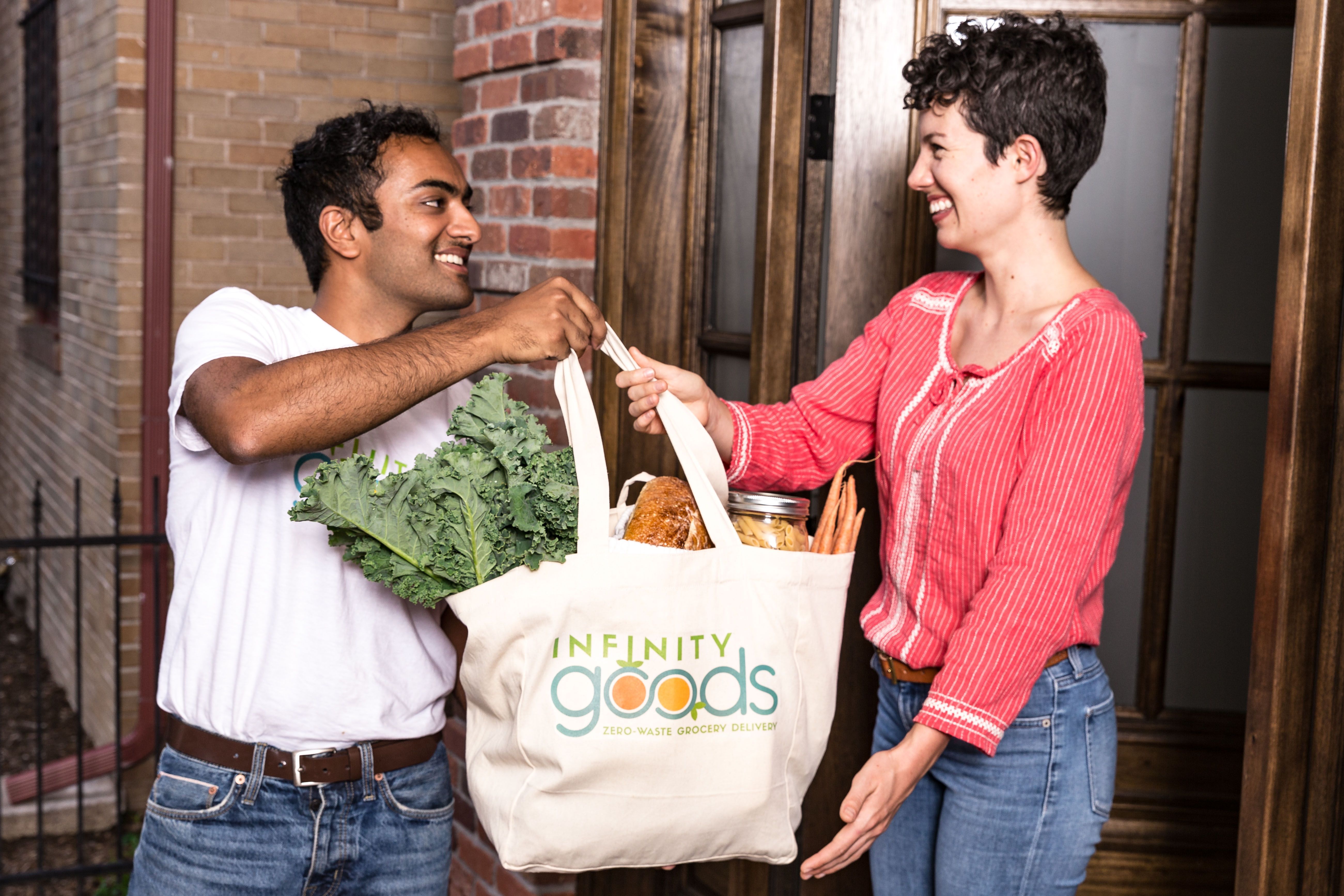 Photograph courtesy Ashwin Ramdas
Infinity Goods
Infinity Goods is a zero-waste grocery service that sources and delivers goods in reusable packaging - then retrieves and reuses that packaging for future deliveries.
Team Leader: Ashwin Ramdas
Team Members: Dani McLean
Country: U.S.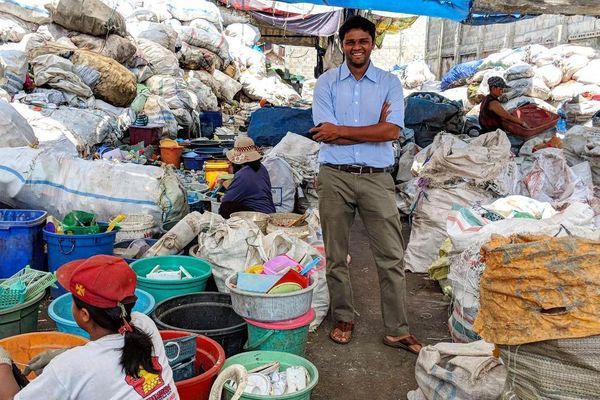 Photograph courtesy Siddharth Hande
Kabadiwalla Connect 
Kabadiwalla Connect demonstrates a technology-enabled, hyperlocal, plastic-waste collection service pilot in Mylapore, Chennai, administered by a local, informal scrap shop.
Team Leader: Siddharth Hande
Country: India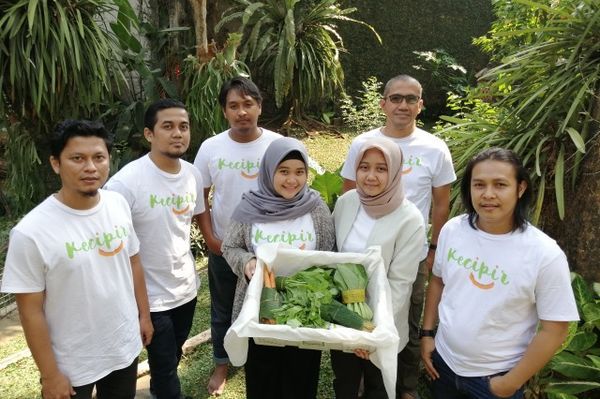 Photograph courtesy Kecipir
Kecipir
Kecipir is an e-commerce business serving fresh and organic produce from local farmers directly to urban consumers through a fully reusable, circular delivery system — skipping the need for single-use plastic at the source and helping address the problem of food waste.
Team Leader: Tantyo Bangun
Team Members: Dali Sadli Mulia, Ano Sutarno, Sanderine Van Odijk, Jesse van de Zand, and Anne Poggenpohl
Country: Indonesia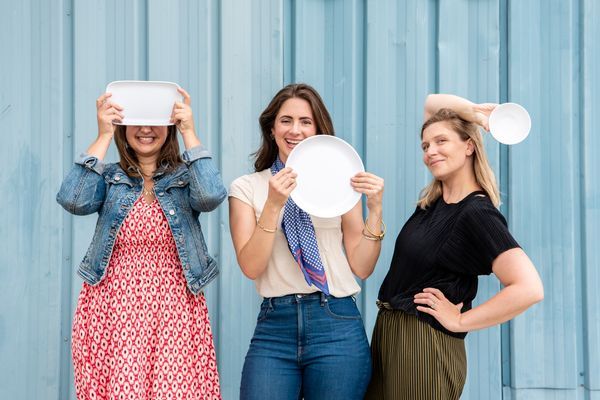 Photograph courtesy Ashleigh Ferran
Keko Box
Keko Box is on a mission to eliminate single-use food service containers by providing reusable containers as a service to food businesses to reduce waste, improve sustainability and offer a better customer experience.
Team Lead: Ashleigh Ferran
Team Members: Campbell Kawka, Nikki Rappaport
Country: U.S.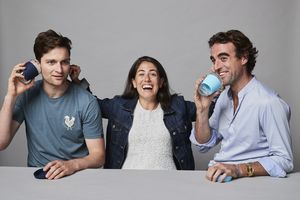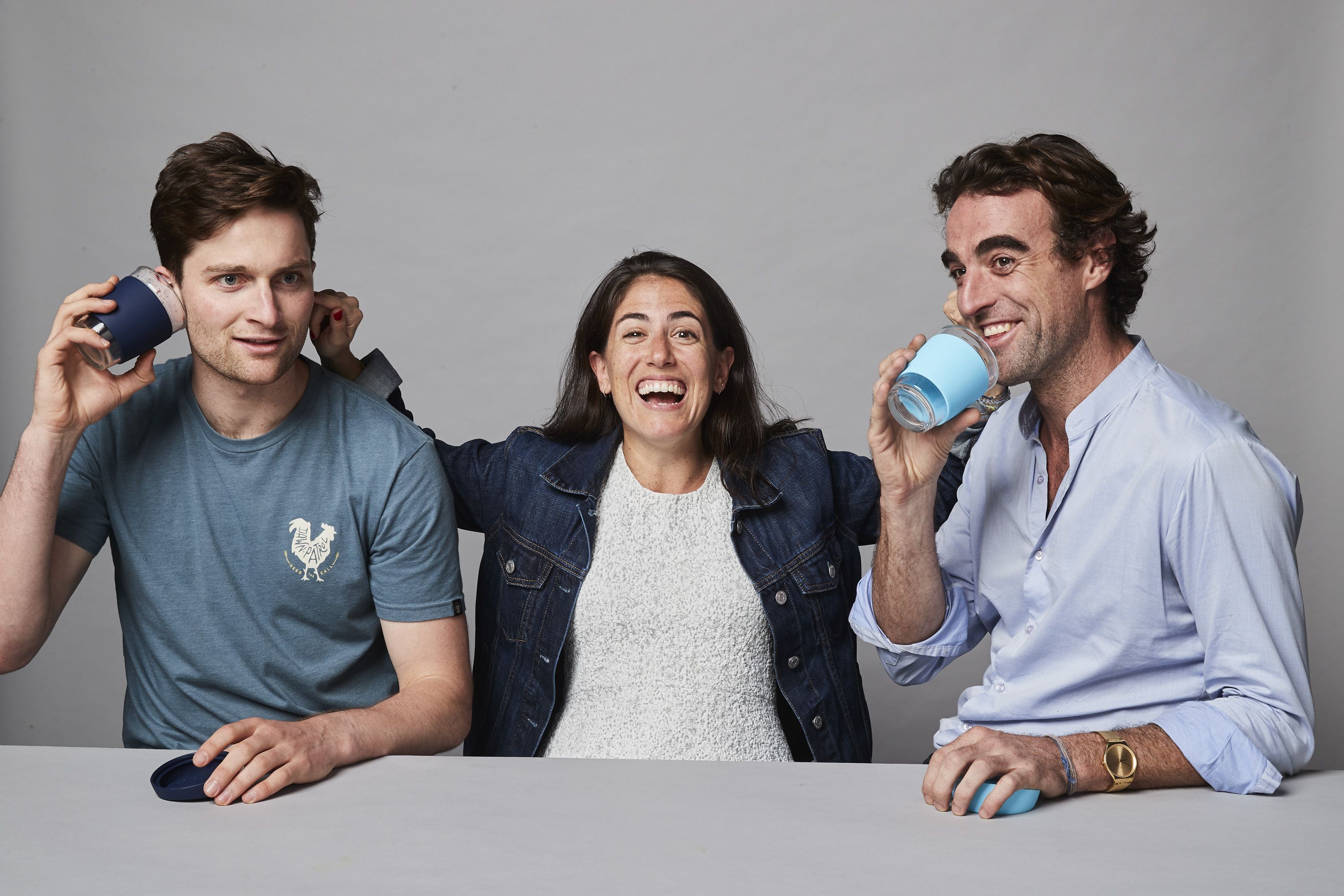 Photograph courtesy Boryana Uzunova
Muuse
Muuse allows users to rent reusable coffee cups, bottles and food containers and return them to alternative locations through a mobile deposit system.
Team Leader: Boryana Uzunova
Team Members: Elizabeth Horvitz, Forrest Carroll, Brian Reilly, and Janine Kinzier
Country: Singapore

Photography courtesy Mike Newman
Returnity
Returnity produces customized reusable, recyclable shipping and delivery packaging guaranteed for 40 uses that replace cardboard boxes and plastic mailing bags.
Team Lead: Mike Newman
Team Members: Alex Wion and Justin Oberman
Country:  U.S.

Photograph courtesy Felicia Ceballos-Marroquin
The Bulk Delivery Truck
The Bulk Delivery Truck delivers healthy foods in bulk to underserved communities that bring their own containers to purchase the amount of food they want.
Team Leader: Felicia Ceballos-Marroquin
Team Member: Luis Esparza
Country: U.S.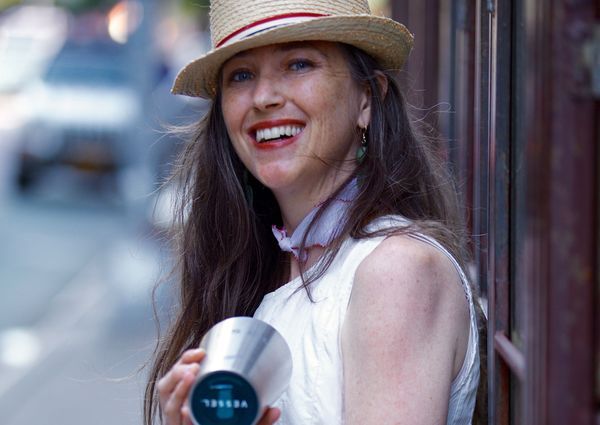 Photograph courtesy Dagny Tucker
Vessel 
Vessel addresses disposables with its library of insulated, stainless steel cups that people check out from vendors for free and return via kiosk. Giving users insight to social and environmental impact metrics associated with its use through Vessel's IOT technology inspires positive behavior change.
Team Leader: Dagny Tucker
Team Member: Carly Snider
Country: U.S. 

Data Visualization Track Finalists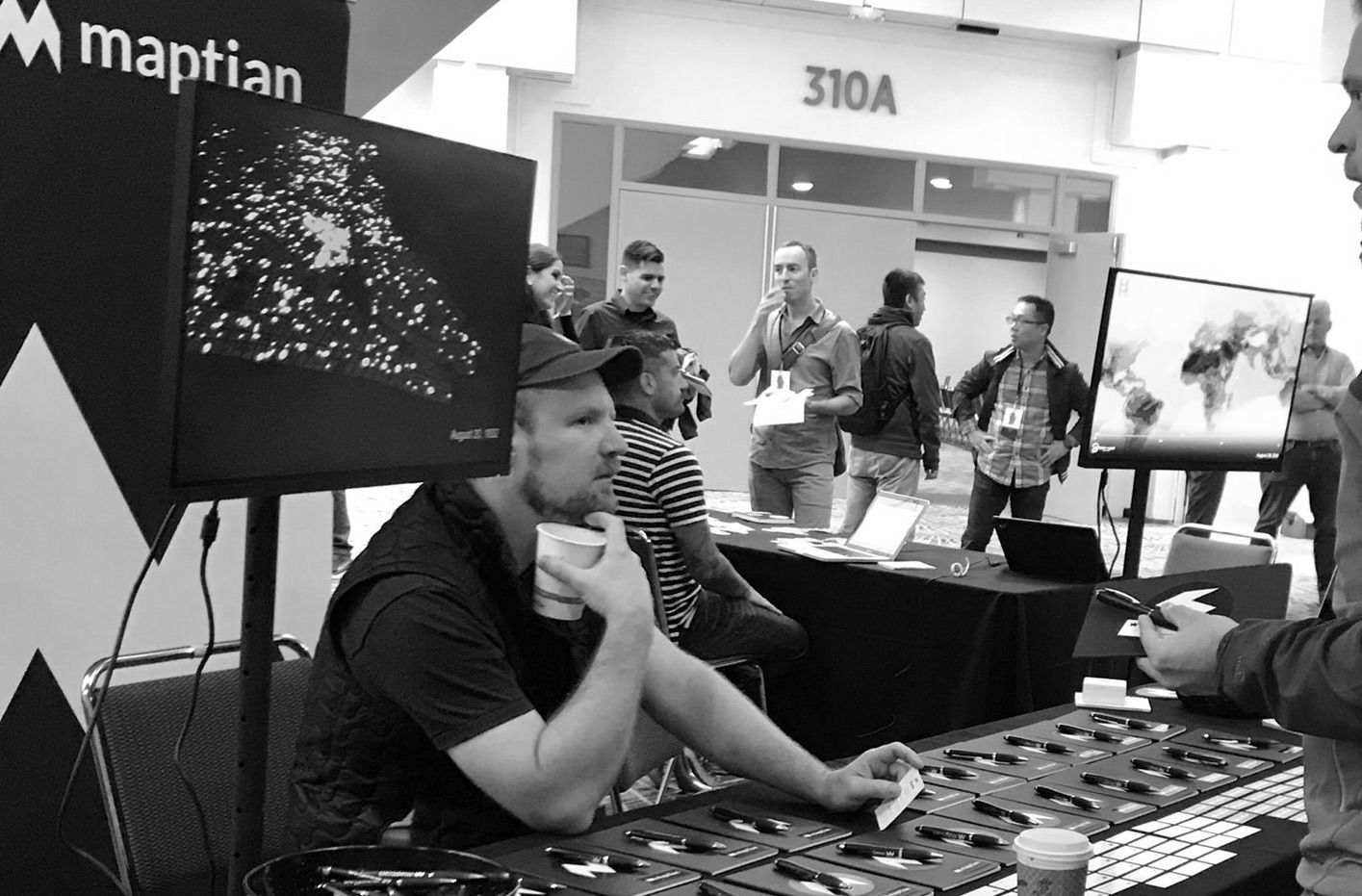 Photograph courtesy Maptian
Cataracta 
Cataracta is a data-driven, immersive artwork that visualizes the estimated flow of microplastics into the World Ocean from 10 rivers.
Team Leader: Dan McCarey
Country: U.S.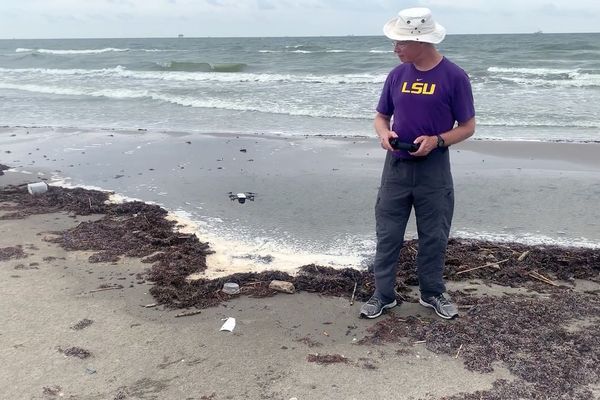 Photography courtesy Mark Benfield
LSU Remote Plastic Assessment Group
LSU Remote Plastic Assessment Group uses drones to map plastic debris on Elmer's Island and other remote beaches in Louisiana.
Team Leader: Dr. Mark Benfield
Team Members: Dr. Junhong Liang and Kerrin Toner
Country: U.S.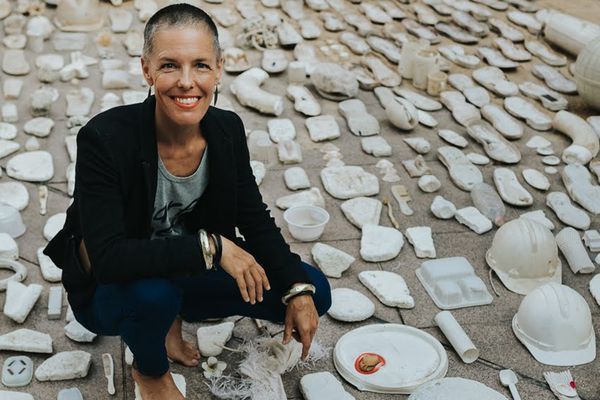 Photograph courtesy Liina Klauss
#PerpetualPlastic 
#PerpetualPlastic creates physical data sculptures out of flip-flops washed up on Bali's beaches that represent the paths and fate of all plastics ever produced.
Team Leader: Moritz Stefaner
Team Member: Liina Klauss and Skye Moret
Country: Germany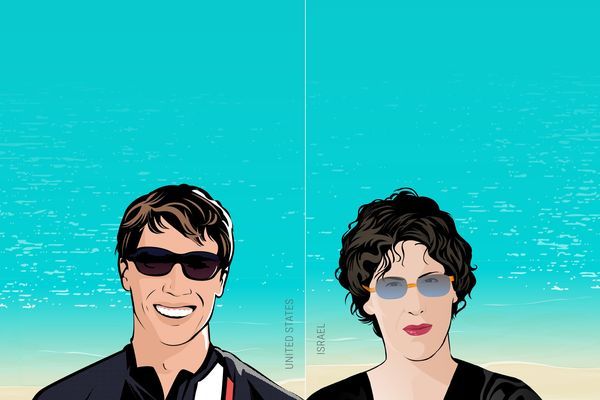 Photograph courtesy Team Zoom
"So, how long will it take?"  
"So, how long will it take?" is an interactive visualization of users' mismanaged plastic waste as the length they have to walk to reach the ocean. It's a physical metaphor for how plastic pollution is distancing the ocean from us.
Team Leader: Inbal Rief
Team Member: Will Chase
Country: Israel