NATIONAL GEOGRAPHIC / HOWARD G. BUFFETT FUND FOR EAST AFRICA
National Geographic Supports Local Explorers in East Africa
The National Geographic / Howard G. Buffett Fund for East Africa was established in late 2014 to increase our ability to support scientists, conservationists, educators, storytellers, and technologists whose projects are implemented in Kenya, Tanzania, Uganda, Rwanda, Burundi, and the Democratic Republic of the Congo.
While we accept applicants from around the world doing work in these countries, we particularly encourage East African citizens and residents from Kenya, Tanzania, Uganda, Rwanda, Burundi, and the Democratic Republic of the Congo to apply.
We use one application form for all grant types and regions. Please read more about grant application requirements, eligibility, and program priorities on our main grant page before applying.
If you have any questions about the application process, please contact the East Africa Program Director, Chloé Cipolletta.
Highlighted Projects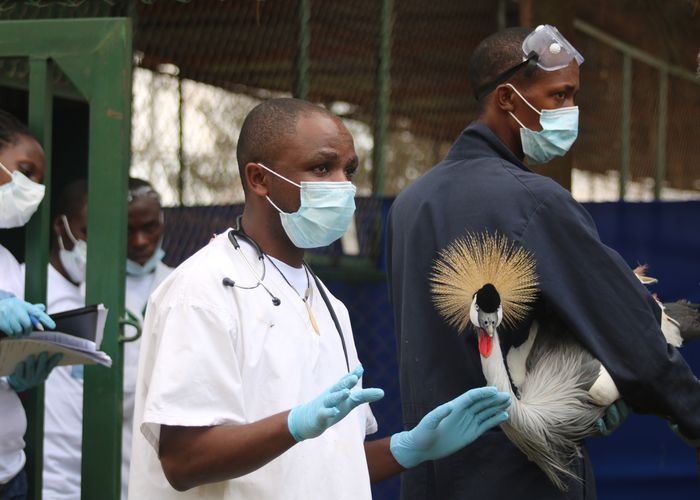 Saving Endangered Grey Crowned Cranes in Rwanda
Working with government authorities in Rwanda, wildlife veterinarian and conservationist Olivier Nsengimana has led the confiscation, rehabilitation, and reintroduction of over 100 cranes poached for the pet trade back into the wild, while engaging local communities in areas where poaching is prevalent. Olivier founded the Rwanda Wildlife Conservation Association, and among other awards, received a 2017 National Geographic Society/Buffett Award for Leadership in Conservation.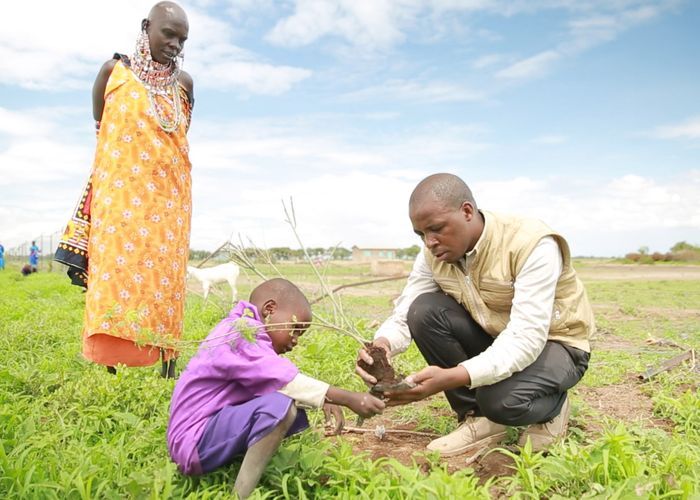 Involving Schools in the Conservation of the Amboseli Ecosystem
Gabriel Ngale has reached thousands of students through the Wildlife Clubs of Kenya Mobile Education Unit, which he has led for over 10 years. With his 2015 grant he established a network of wildlife clubs in 20 schools around Amboseli. The students have planted 10,000 indigenous acacia seedlings to restore degraded areas and participated in numerous conservation education activities in their schools and communities. He is also a passionate filmmaker and has produced a short documentary on the project.

In Search of Goldy—The Elusive Camel Spider
In 2014, Alberto Borges set out on a journey to Kenya's large but poorly known Marsabit County. He encountered "a strikingly beautiful, yellow, black, and golden-haired creature" that proved to be a large and previously unidentified camel spider (actually more closely related to scorpions). He now plans two more expeditions to search for life in this arid lava terrain. He is the founder of The Explorer Club of Kenya and its magazine and in 2016 at 19 years old was National Geographic's youngest grantee.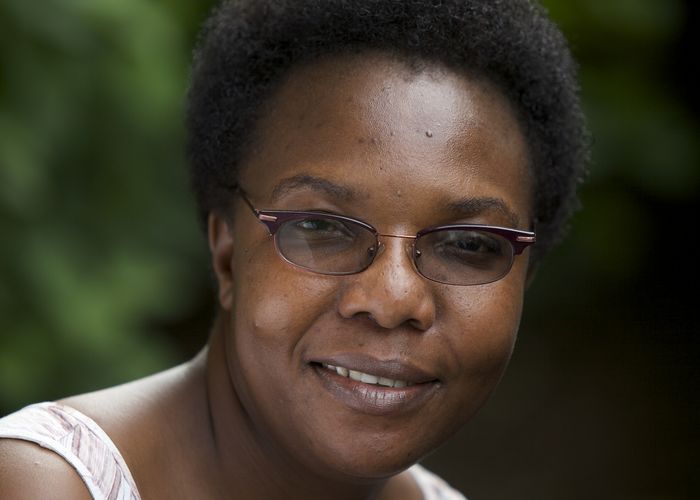 Ethnobotanical Booklet: Garden and Trail
Growing up in a Christian family with a doctor for a father, Grace Gobbo dismissed traditional healing as witchcraft. Then coursework in botany changed her mind. "We studied cases where a particular plant successfully treated coughs," she recalls. "Laboratory results proved it stopped bacterial infection." She has now recorded notes and photographs of plants and their uses from more than 80 healers. She next aims to promote forest conservation through the cultural connection to plants.
Founding Sponsor
The National Geographic Society has expanded its commitment to East Africa with a philanthropic gift from the Howard G. Buffett Foundation to support scientists and explorers in Uganda, Kenya, Tanzania, Rwanda, Burundi, and the DRC. If you're interested in supporting science and exploration in Africa, please contact Grace Hong.