ELIZA SCIDMORE AWARD FOR OUTSTANDING SCIENCE MEDIA
If complex ideas and information aren't made relevant and accessible, important scientific facts and findings can get lost in the din of the day-to-day. National Geographic's strength lies in the unique combination of science and storytelling. The Eliza Scidmore Award recognizes a special individual whose work combines scientific rigor and immersive storytelling to advance our understanding of the environmental and conservation issues we face—with the ultimate goal of empowering societies to make the best decisions for a healthier planet. The award is named for writer and photographer Eliza Scidmore who, in 1892, was the first woman elected to the National Geographic board.
2019 Award Recipients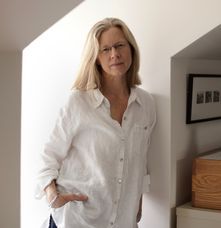 Photograph by Annie O'Neill
Lynn Johnson
Lynn Johnson's work asks tough questions about the realities of our world and finds beauty in elusive subjects. She has captured the emotional story of Katie Stubblefield, the youngest person to receive a face transplant in the U.S., the devastating aftermaths of the Tree of Life synagogue and Sandy Hook Elementary School shootings, and the intimate last moments between dying women and their families. Her work has been featured in more than 35 stories for National Geographic magazine and she's received several awards, including the Robert F. Kennedy Journalism Award for Coverage of the Disadvantaged and the 2013 National Geographic Photographer's Photographer Award.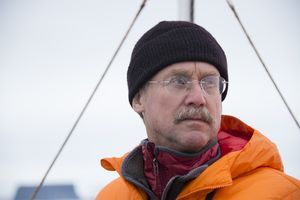 Photograph by Andy Mann
David Quammen
David Quammen is among America's most respected and accomplished science writers. Since 2000, David has written more than 30 stories for National Geographic, including a three-part series about J. Michael Fay's "Megatransect" of the Congo River Basin and stories about Jane Goodall, elephants, bonobos, lions, and the Okavango Delta. He has traveled through jungles, swamps, and mountain ranges to capture stories that bring wonder and spark curiosity. He is the author of several award-winning books and hundreds of pieces of short nonfiction. In 2016, National Geographic published a special issue (Yellowstone: The Battle for the American West) written entirely by David. Among other awards, he has received an Academy Award from the American Academy of Arts and Letters and three National Magazine Awards.