PLANETARY LEADERSHIP AWARD
The words, decisions, and actions of our leaders play a powerful role in creating long-standing, impactful change. The National Geographic Planetary Leadership Award recognizes a world leader who has successfully established globally significant protected areas, such as national parks, wilderness areas, or marine reserves, that are fully shielded from exploitation. Only 15 percent of our land and 7 percent of our ocean are part of officially protected areas, while our planet's critical natural systems are increasingly under attack due to the accelerating impact of human activity and development. The bold actions of informed and inspired global leaders are vital to building a better future for our planet.
2022 AWARDEES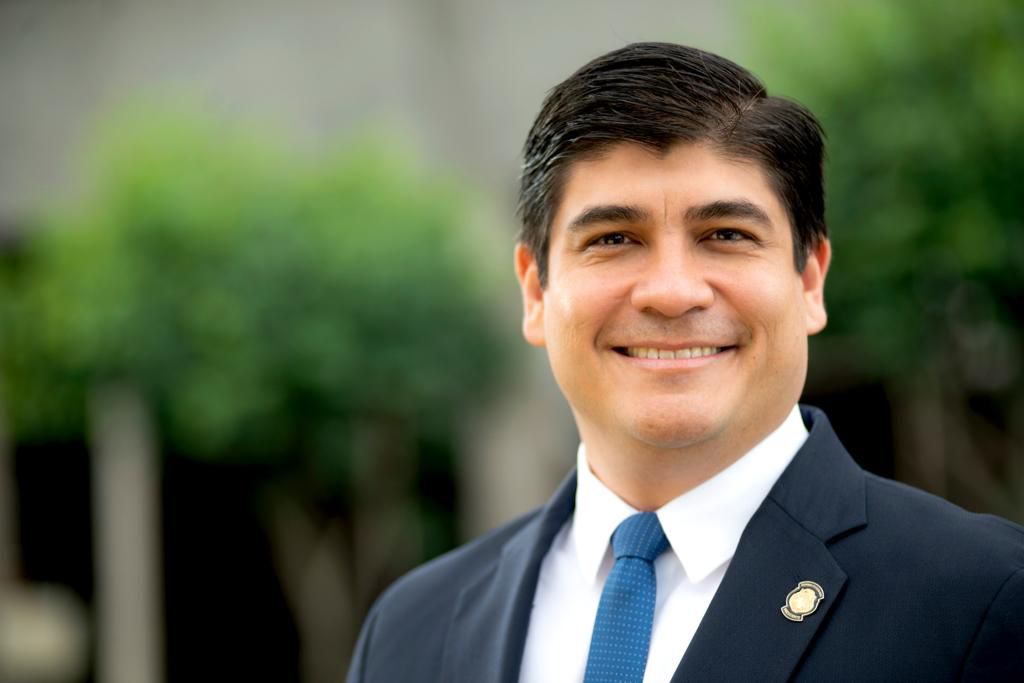 Photo courtesy of the government of Costa Rica
Carlos Alvarado Quesada
Former President of Costa Rica
President Alvarado expanded Cocos Island National Park by 27 times its size, fully protecting it from fishing and other damaging activities. The area totals 54,000 square kilometers around the jewel of the crown of Costa Rica's waters, including a chain of seamounts along which endangered species of large predators such as sharks migrate. He also designated the Bicentennial Marine Managed Area, around the expanded national park, reaching the goal of 30% of Costa Rica's marine waters under some kind of protection.

photo courtesy of Concordia
Iván Duque Márquez
President of Colombia
President Duque expanded the no-take Malpelo Sanctuary of Flora and Fauna, protecting an underwater mountain ridge that harbors unique deep-sea ecosystems and acts as a marine highway for endangered sharks. He also designated another fully protected area in the Caribbean, and two marine-managed areas in the Pacific, reaching the goal of 30% of Colombia's marine waters under some kind of protection.