War is generally defined as violent conflict between states or nations.

Nations go to war for a variety of reasons. It has been argued that a nation will go to war if the benefits of war are deemed to outweigh the disadvantages, and if there is a sense that there is not another mutually agreeable solution. More specifically, some have argued that wars are fought primarily for economic, religious, and political reasons. Others have claimed that most wars today are fought for ideological reasons.

In the United States, the legal power to declare war is vested in Congress; however, the president is the commander-in-chief of the military, so he or she holds power to conduct a war once it has been declared. In many instances, the president has used military force without declaring war.

Just War Theory

In Western tradition, there is a sense that the reasons for war must be just. This idea dates back to ancient times, but is most clearly traced to the writings of St. Augustine and St. Thomas Aquinas. They attempted to justify war, and reconcile it with the Christian belief that taking a human life is wrong.

To Aquinas, a war must be just in both the reasons for going to war and how war is fought. Reasons for going to war—jus ad bellum—are just if (1) war is declared by an appropriate authority; (2) the war is waged for a just cause; and (3) the war is waged for just intentions. An appropriate authority is a proper, governing authority. A "just cause" may include self-defense or a response to injustice. "Just intentions" mean that it must not be fought for self-interest, but for justice or a common good. In addition, (4) there must be a reasonable chance of success; (5) the good that will be achieved must outweigh the bad; and (6) war must be a last resort.

Once just reasons for going to war are satisfied, conduct in the war—jus in bello—must be just as well. Just conduct in a war means that it must be specific and proportional. That is, noncombatants and civilians must not be deliberately targeted. Further, only such force as is necessary must be used, and harms must be proportionate to the goal sought.

Law of War

Some of the just war theories have been adopted as parts of international agreements and incorporated into the law of war (i.e., international law) that regulates the resort to armed force, the conduct of hostilities, and the protection of war victims.

The Geneva Conventions, for example, are a series of international treaties that are designed to protect noncombatants, civilians, and prisoners of war. The treaties were negotiated in Geneva, Switzerland, between 1864 and 1977. The First and Second Geneva Conventions apply to sick and wounded soldiers and sailors. They contain provisions related to protecting the wounded and sick, as well as medical personnel and transports. The Third Geneva Convention applies to prisoners of war, and the Fourth Geneva Convention applies to people in occupied territories. The Third Convention requires humane treatment of prisoners, including adequate food and water. The Fourth Convention includes provisions that forbid torture and the taking of hostages, as well as provisions related to medical care and hospitals.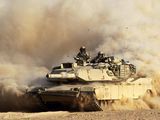 civilian
person who is not in the military.
convention
agreement or treaty on a specific matter.
Geneva Convention
series of international agreements establishing rules for the treatment of prisoners of war, medical and religious personnel serving in a conflict, and a conflict's dead and wounded soldiers and civilians.
ideological
having to do with a system of values and beliefs for what is best for a nation or other political unit.
international
having to do with more than one country.
provision
clause or part of a legal document.
land an animal, human, or government protects from intruders.
large-scale armed conflict.