The 2016 Class of Grosvenor Teacher Fellows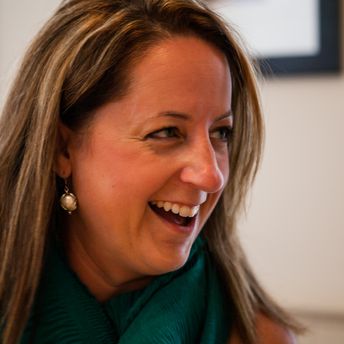 Adrienne Forgette
Adrienne Forgette, Master Journalism Educator and National Board Certified Teacher, serves as the Media Arts Director at Darlington School in Rome, Georgia, where she advises all student publications. Her media arts students participated in Project Zero's Out of Eden Learn, connecting them to National Geographic Fellow Paul Salopek's epic trek across the globe. She plans to lead her students on a similar trip so they can practice "slow journalism" like Salopek.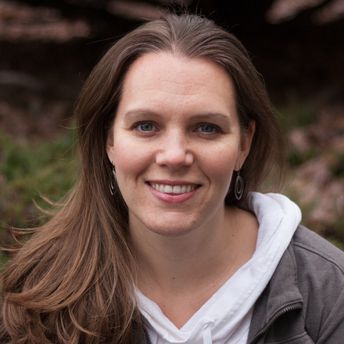 Amy Hale
Amy Hale coordinates engaging educational experiences for visitors at Point Defiance Zoo & Aquarium in Tacoma, Washington. She works with a large team of staff and volunteers—including 75 very eager teens—to inspire conservation action on behalf of the world's wildlife. For more than 10 years, she has helped visitors discover, connect with, care about, and conserve Southeast Asian forests, Arctic marine mammals, and her favorite: Pacific Ocean ecosystems.

Amy Rothschild
Amy Rothschild teaches pre-kindergarten and kindergarten at Capitol Hill Day School in Washington, D.C., where she uses student interests as springboards for curriculum. Amy draws on her school's field education program to engage students in real-world learning, whether aboard sailboats or in restaurant kitchens. Amy uses writing as a tool for grappling with questions related to teaching and has written for The Atlantic, Teaching for Change, and other publications.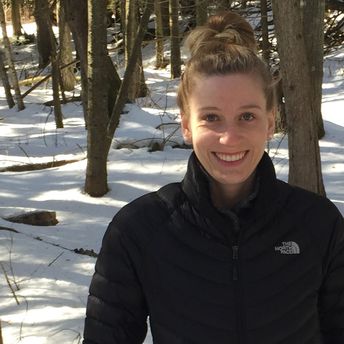 Breanna Myles
Breanna Myles is a grade 7 and 8 teacher at Bruce Peninsula District School in Lion's Head, Ontario—a UNESCO and EcoSchool. She believes the classroom should be a microcosm of the world and delivers her curriculum through the lenses of global citizenship and UN Global Goals. Breanna is currently working on a Master of Education degree, with a specialization in Comparative, International and Development Education at the University of Toronto.

Brittany Bauer
Brittany Bauer, an AP Environmental Science and biology teacher at Wyoming East High School in southern West Virginia, strives to cultivate explorers, stewards, and problem-solvers. She sponsors a Science Bowl Team, Friends of the Earth, and an Ambassador Club that expands students' global perspectives through travel. Over the past six years, the Ambassador Club has allowed students and parents to experience the Columbus Zoo, Niagara Falls, Costa Rica, and Washington, D.C.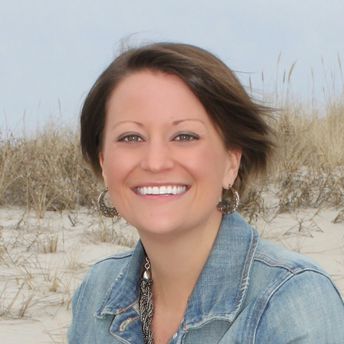 Cholehna Weaver
Cholehna Weaver teaches social studies and world geography at Ocean City Intermediate School in New Jersey. Through projects and online investigations, Cholehna's students identify and utilize their interests and passions as well as discover how their actions and decisions can affect the larger world. She hopes that by supporting more well-rounded thinkers this will help to cultivate a love for the diversity our planet has to offer.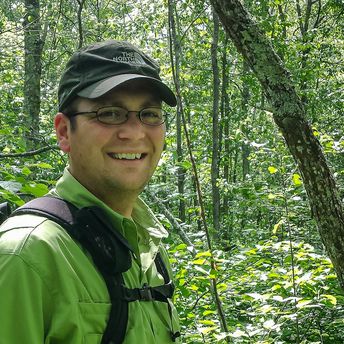 Craig Hemsath
Craig Hemsath is a life science and environmental science teacher at Union High School in La Porte City, Iowa. Craig has been passionate about nature and the human interactions within it his entire life. Dedicated to immersing his students in how their decisions can have impacts across the globe, he has taken students from the Rocky Mountain West to the Costa Rican rain forest. Through the Grosvenor Fellowship, he hopes he can at least bring a little of the Arctic back to the classroom to share with students.

David Walker
David Walker teaches Earth science and organic chemistry at LASA High School, a public magnet school in Austin, Texas. An avid backpacker, fly fisherman, and birder, his favorite thing about teaching is having the opportunity to make the natural world more interesting for students. David advocates a project- and place-based teaching model and encourages his students to investigate nature through unique field research projects in Austin-area parks and preserves.

Diane Hance
Diane Hance is the librarian at Grisham Middle School in Austin, Texas. She is a National Board Certified Teacher, a member of the IB Educator Network, and active in the Texas Library Association. Diane is passionate about making the library the heart of the school and is always looking for ways to create meaningful, interdisciplinary learning experiences for her students.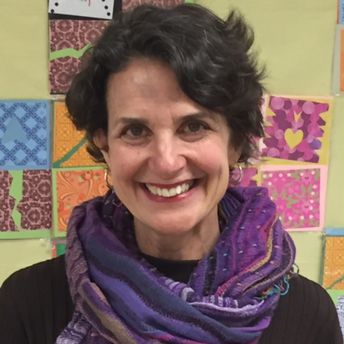 Ellen Hoitsma
Ellen Hoitsma has taught at Park School in suburban Baltimore for more than two decades. She co-leads Park's task force on sustainability, and, with her third graders, coordinates a sizable TerraCycle upcycling/recycling program. Travel and study experiences in Central America, Europe, and the U.S. have convinced her of the transformative power of global learning.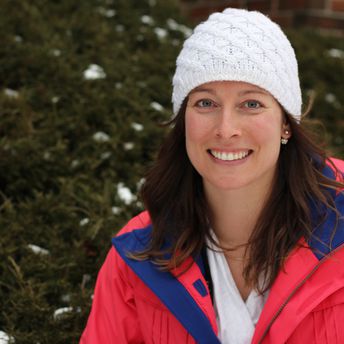 Fiona Hall
Fiona Hall is a high school geography, science, and physical education teacher at Sir Wilfrid Laurier CI in Toronto, Ontario, Canada. Teaching across multiple disciplines, Fiona uses the principles of environmental inquiry to help her students explore connections between the extremely urban and the wildly remote. Passionate about the outdoors, Fiona gets her students outside as much as possible, providing experiential opportunities for them to learn about the natural spaces of their community and their impact on the environment.

Heather Page
With more than fifteen years in education, Heather Page is an assistant principal and teaches AP Environmental Science at the High School of Economics and Finance in New York City. A recipient of the 2015 New York Times "Teachers Who Make a Difference" award, Heather has traveled with students to three continents. She studied in Africa with New York University and is a PhD candidate in science education, working to encourage girls in science.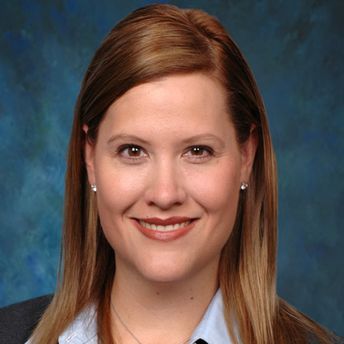 Jeanna Peña
Jeanna Peña, a Rio Grande Valley native, teaches visual arts at McFee Elementary in Katy, Texas. She has a diverse background in international studies, curriculum integration, multicultural, bilingual, and Montessori education, and is adamant about showing students possibilities beyond their current circumstances. Jeanna is passionate about travel and promoting global understanding through the arts. She has studied abroad in Mexico and Central America (completing "La Ruta Maya") and has most recently served as a delegate to Cuba for the National Art Education Association.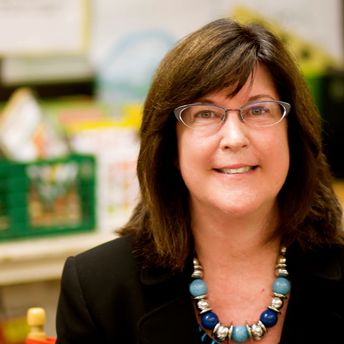 Jeanne Muzi
Jeanne Muzi is the elementary enrichment specialist/K-3 gifted education teacher at Lawrence Township Public Schools in Lawrenceville, New Jersey. She focuses on strengthening students' thinking skills, project-based learning and helping young students develop their creative problem-solving abilities. Jeanne, the 2009 New Jersey Teacher of the Year and a 2015 NOAA Teacher at Sea, passionately believes in developing critical thinking and cultivating creativity with learning experiences that integrate the arts, technology and nature.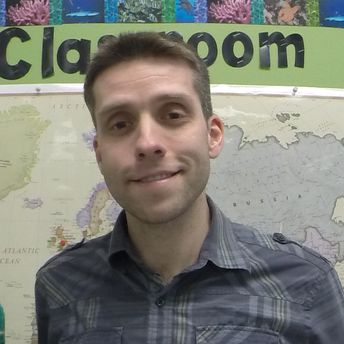 Joe Grabowski
Joe Grabowski is an intermediate science and math teacher in Guelph, Ontario, Canada. He founded Exploring by the Seat of Your Pants, a program bringing science, adventure and conservation into classrooms across North America through guest speakers and virtual field trips. He believes that a classroom isn't meant to be a contained environment, that students and their learning should spill out into the world. An avid scuba diver, Joe is also the education director with the conservation group Sharks4Kids.

Jonathan Frostad
Jonathan Frostad is a National Board Certified high school science teacher, mountaineering instructor, and avid adventure-seeker from Anacortes, Washington. He develops curriculum for his state and is a curator for the National Science Teachers Association. He is passionate about the interconnections between people and the natural world and strives to instill that enthusiasm in his students at Oak Harbor High School.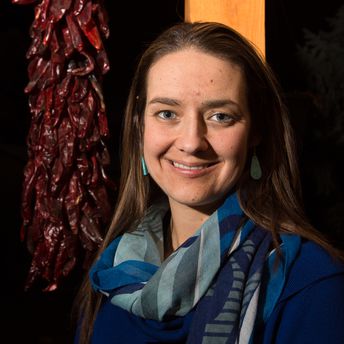 Karina Vanderbilt
Karina Vanderbilt is a humanities teacher at Nina Otero Community School in Santa Fe, New Mexico. Beginning her career teaching on the Navajo Nation with Teach For America, Karina has worked to implement rigorous academic expectations and intercultural understanding in both the classroom and at the state policy level. She believes strongly in the connection between providing hands-on learning and cultural opportunities and preparing students from all backgrounds to be successful in college.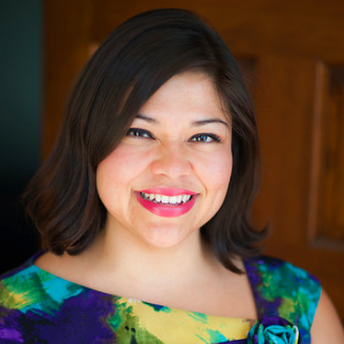 Karla Cienfuegos
Karla Cienfuegos is a founding kindergarten teacher at KIPP Empower Academy in Los Angeles, California. With 12 years' experience in urban education, Karla delivers her curriculum through the lenses of academic rigor, culturally responsive teaching, and mindfulness. Whether it's meditating, discussing community activism, or creating dynamic and interactive units of study, her passionate students love to be in nature, think critically, and communicate with empathy across cultural and demographic boundaries.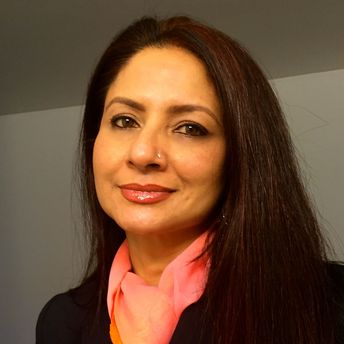 Karuna Skariah
Karuna Skariah, a National Board Certified Teacher originally from Nepal, is an instructional coordinator and teacher of talented-and-gifted elementary students in Maryland. She has a Master's from Johns Hopkins University, and teaches a physics-based, multidisciplinary curriculum, focusing on real-world application. Student knowledge drives her teaching practice. Karuna, a National Geographic Certified Educator, recently joined Acting Secretary of Education John King's delegation as a teacher-leader to attend the International Summit on the Teaching Practice in Berlin, Germany.

Kathy Ho
Kathy Ho has worked her entire career at Stanford's Lucile Packard Children's Hospital School in Palo Alto, California. She works hard to bring interdisciplinary lessons into the hospital classroom, and loves exploring the world with her students. Most recently, she was an Earthwatch Teach Earth Fellow, where she video-taught her students about conservation and sea turtles from the beaches of Costa Rica.

Kelly Mullen
Kelly Mullen teaches Spanish at Mother of Mercy High School in Cincinnati, Ohio. She is passionate about teaching her students about the world around them, and encourages them to learn more about the issues facing our local and global communities. Each year, Kelly travels with students to the United States-Mexico border, where they run a day camp and take an in-depth look at the effects of immigration on the community.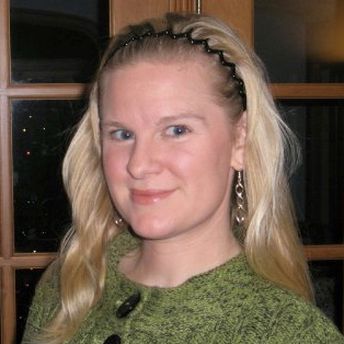 Kerri McAllister
Kerri McAllister is a teacher and program manager at NatureBridge, an educational partner of the National Park Service. She specializes in developing climate change curriculum, citizen science partnerships, and educator trainings. Kerri strives to provide interdisciplinary educational opportunities that inspire curiosity, empower action, and promote inquiry. She has worked, studied, and traveled abroad to more than 30 countries. Kerri is a lifelong learner whose recent studies include American Sign Language, traditional Hawaiian hula dancing, and becoming a certified rescue SCUBA diver.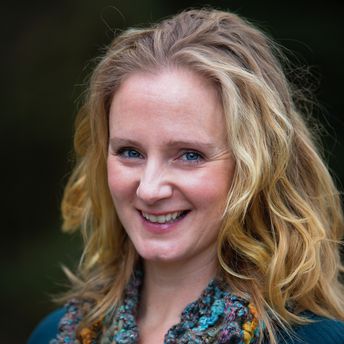 Kristen Gill
Kristen Gill is an intermediate teacher who teaches beyond the curriculum. Her yearlong inquiry-project process allows students to discover global patterns of culture, migration, resource use leading to environmental issues, policy-making and conflict. She challenges her students to think critically and question everything as informed decision-makers in our increasingly interdependent world. She has been teaching in North Vancouver, British Columbia, Canada, for 16 years, and is active on District Level Design and Learning Teams, including Aboriginal Education and Curriculum Implementation.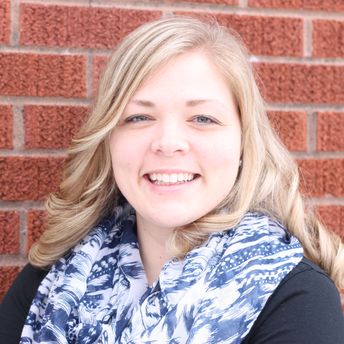 Leah Gagne
Leah Gagne is an eighth-grade geography teacher in Proctor, Minnesota. She is passionate about bringing the world to life for students through inquiry-based learning. Leah is continually looking for ways to open the world to students through incorporating technology in the classroom. Leah's goal is to teach students to become lifelong learners and global citizens who are working to make the world a better place.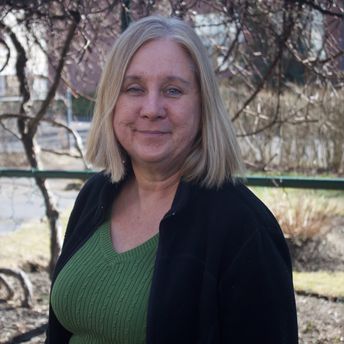 Louise McMinn
Louise McMinn has taught middle school science and technology in Stamford, Connecticut, for more than 30 years. As a lifelong learner, she actively participates in teacher research opportunities and incorporates her experiences into classroom learning activities. Louise has measured tree growth in Manitoba, Canada, dug soil cores in a marsh in Alaska, and examined sediment cores from deep ocean drilling.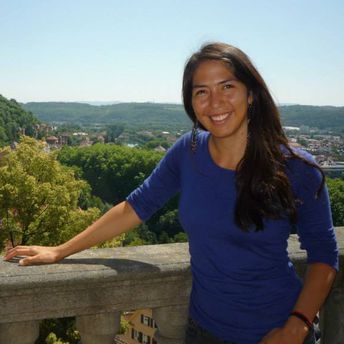 Marcella Ovalle
Marcella Ovalle teaches eighth grade reading at KIPP Camino Academy in San Antonio, Texas. As a proud San Antonio native and 2011 Fulbright Fellow, she encourages students to "think globally and speak locally." This mindset fosters a learning environment filled with texts that celebrate the land, history, and voices of various cultures, while nurturing students' own stories that reflect their community.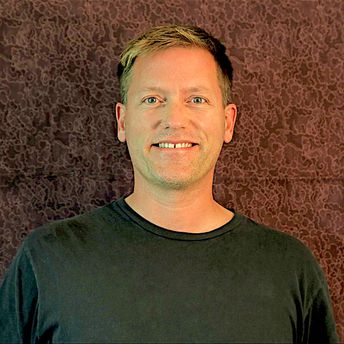 Mark Woodward
Mark Woodward is the Director of Distance Education and Maritime Expeditions for the Ketchikan Gateway Borough School District in Ketchikan, Alaska. Mark's philosophy of education is based on kinesthetic learning; last year he obtained a grant to study traditional subsistence foods, and will lead a six-day halibut subsistence expedition for Alaska Native students, scheduled for June 2016. Students will use a special NOAA educational fishing permit, and will serve the halibut to Alaska Native elders in Ketchikan.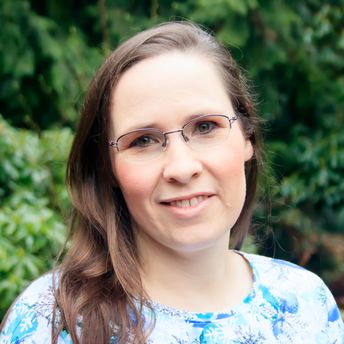 Michelle Bretherton
Michelle Bretherton teaches kindergartners at Rochester Primary School in Rochester, Washington. She encourages students to use empathy and to look beyond self to see a broader view of the world. In this way she hopes her students will see how they connect with the world and become caring global citizens. Michelle incorporates good stewardship into lessons and helps students to think critically about impacts on the local and broader ecology.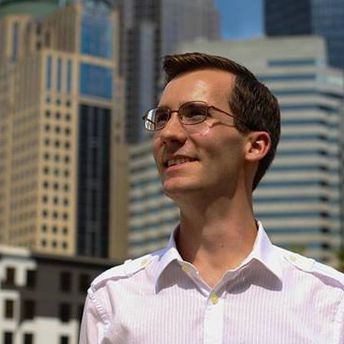 Nicholas Gattis
Nicholas Gattis currently serves as Band Director at Carmel Middle School in Charlotte, North Carolina. He teaches 6-8th-grade band, jazz band, and guitar classes. Mr. Gattis, a native of Snellville, Georgia, graduated cum laude from Western Carolina University with a Bachelors of Science in music education. Outside the classroom Mr. Gattis serves in various leadership roles such as Arts and Science Council Cultural Arts Representative and District Representative for the North Carolina Bandmasters Mentor Committee.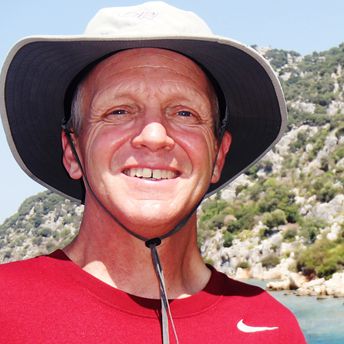 Randy French
Randy French teaches science at Geneseo Central School, in upstate New York. He is currently teaching public school after many years of operating an outdoor travel company. He encourages his students to dream and explore the magic of the world, using modern technology to meet contacts around the globe. Randy has taken his students to local parks, Yellowstone National Park, Zion National Park, Assateague Island, Cape Cod, and Nicaragua.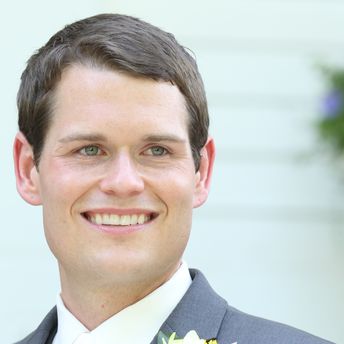 Sam Northern
Sam Northern is a teacher-librarian at Simpson Elementary School in Franklin, Kentucky. He is dedicated to instruction that engages students in learning through discovery. A two-time winner of the Kentucky Education Association's Diversity Lesson Plan Contest, Sam draws on his experiences to encourage students to celebrate the splendid dimensions of our world. He believes that students' exploration of authentic topics through advanced technologies nurtures a global perspective and community mindedness.

Sara Plowman
Sara Plowman is a high school special education teacher at Piedmont High School in California. Sara believes that learning in all of the disciplines is interconnected, and strives to create better global citizens through differentiated, cross-curricular, project-based learning experiences. She believes in the value of outdoor education and takes her class on yearly camping trips to study the natural history, geography, and biology of the Bay Area.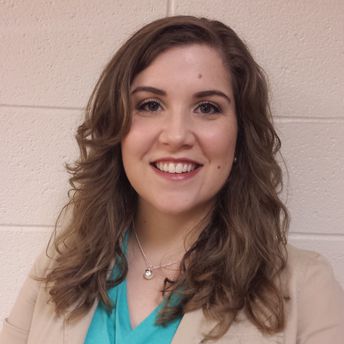 Sarah Hicks
Sarah Hicks teaches English as a second language at Thompson Middle School in Alabaster, Alabama. She has presented at regional conferences and works within her system to provide training and resources to classroom teachers. In her own classroom, she incorporates current events to increase global awareness and cultural literacy. Her ultimate goal as an educator is to inspire students to become lifelong learners.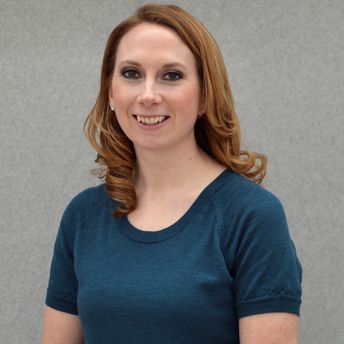 Sarah Louise Smith
Sarah Louise Smith teaches eleventh grade English and ACE First Year Experience at Campbell-Savona High School in western New York. As a former Teachers for Global Classrooms Fellow in Bogotá, Colombia, Sarah strives to broaden her students' perspectives through interdisciplinary activities that foster global competence, innovation, and environmental awareness. Her goal is for students to become informed global citizens who can collaborate to address the pressing issues of their time.

Tim Martin
Tim Martin has been Greensboro Day School's Earth science teacher for 17 years. Whether helping students use the latest National Weather Service data for weather forecasting, downloading USGS seismograms to explore plate tectonics, conducting an experiment with NASA in zero-g, making observations with an internet-accessible radio telescope, or conducting scientific research in the Siberian Arctic, Tim has a passion for engaging students with real-time science.