Exploring with Models

Visualizing Earth systems with computational models.
Earth is a set of complex systems. The motion of Earth's plates is responsible for the land we live on as well as the recycling of carbon dioxide between the oceans and the atmosphere. We rely on Earth's energy, mineral resources, and fresh water. We also pollute, burn fossil fuels, and deforest the land—triggering climate change, soil erosion, a decrease in air quality, and the availability of clean water. This set of curriculum modules investigates Earth's systems with computational models. Explore tectonic plates, climate change, energy choice, hurricanes, and more!
Classroom Resources
The Concord Consortium's transformative Earth and geoscience resources are designed for middle and high school students and beyond. Aligned with the Next Generation Science Standards, these free online resources include Earth systems models, pre and post-assessments, and teacher support materials. Get access to teacher resources with a free teacher account on the Concord Consortium website (learn.concord.org/earth).

Evaluate how scientists can be certain that Earth is warming while not knowing exactly how much Earth will warm.

Consider the advantages and disadvantages of different energy sources for generating electricity, with a focus on the hydraulic fracturing process.

Explore the distribution and uses of freshwater on Earth and examine how humans can preserve supplies of freshwater for the future.

Explore the interaction between natural and man-made factors that affect a region's air quality.

Examine the resources that make up our agricultural system and compare the effect of different management strategies on the land.

Discover how scientists search for distant planets and how they determine whether those astronomical bodies could be habitable.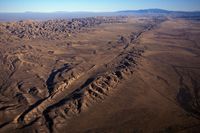 Run experiments with a plate systems model to see how the movement of Earth's tectonic plates results in earthquakes, volcanoes, and landforms such as mountains and trenches
Investigate the variables that drive hurricanes, the risks that hurricanes bring to people, and the connections between hurricanes and rising global temperatures.

Discover the factors that contribute to wildfire spread such as terrain, vegetation, moisture and wind, the hazards wildfires bring, and the link between wildfire and climate change.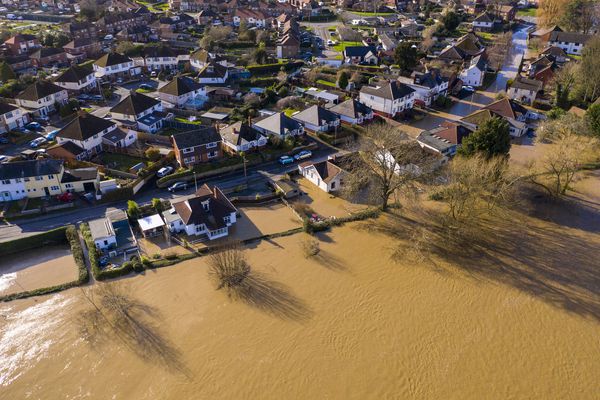 Flood Risk & Impact
Coming Soon!
Explore the factors that contribute to inland flood events, the impact that flooding has on local communities, and the relationship between recent severe flooding and climate change.