Special Collection
Jane Goodall
A legendary scientist, conservationist, and humanitarian whose groundbreaking discoveries shaped our understanding of what it is to be human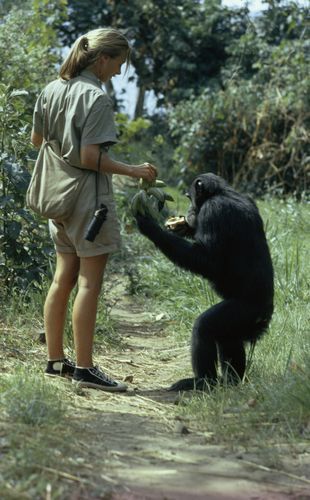 Photograph by Michael Nichols/National Geographic Creative.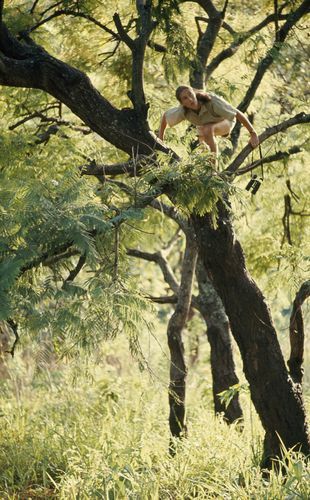 Photograph by Hugo Van Lawick/National Geographic Creative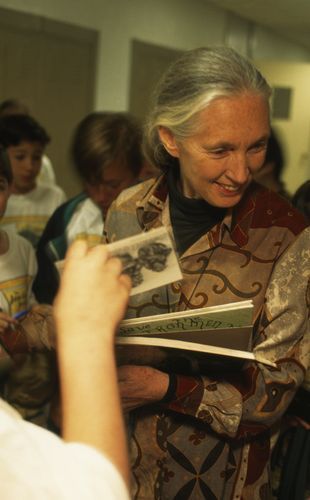 Photograph by Michael Nichols/National Geographic Creative
In the 1960s, with no formal academic training, Jane Goodall ventured into the forests of what is now Gombe Stream National Park in Tanzania, to observe chimpanzees in the wild. During her time there, she made several observations about chimpanzee behavior that challenged conventional scientific theories held at the time, including chimpanzees are omnivores, not herbivores; chimpanzees make and use tools; and chimpanzees have complex social interactions. These insights altered the way we understood our place in the natural order and Jane's work opened doors for other women in science. Although Jane stopped doing fieldwork in 1986, she is still hard at work today, traveling approximately 300 days a year, raising awareness and money to protect the chimpanzees and their habitat through her nonprofit organization, the Jane Goodall Institute (JGI), and JGI's youth program, Roots & Shoots.
Use the educator resources below to teach about the importance of conservation and how today's students—and tomorrow's leaders—can make an impact.
Museum Exhibit Toolkit
This educator toolkit contains resources for upper elementary and middle school students designed to support a visit to the Becoming Jane exhibition at the National Geographic museum which is now online!
Featured Materials
Check out this article, idea set, and media spotlight on Jane Goodall
National Geographic Documentary Films

Drawing from over 100 hours of never-before-seen footage from the National Geographic archives, award-winning director Brett Morgen tells the story of Jane Goodall, a woman whose chimpanzee research challenged the male-dominated scientific consensus of her time and revolutionized our understanding of the natural world. Set to a rich orchestral score from legendary composer Philip Glass, the film offers an unprecedented, intimate portrait of Jane—a trailblazer who defied the odds to become one of the world's most admired conservationists. 
Airing on National Geographic. Visit www.janethemovie.com for more information.
Disclaimer: The content of this guide is solely the responsibility of the author and does not represent the official views of National Geographic Education.
Kahoot!
Engage your students with this Kahoot on geography, wildlife, and habitats. For additional instruction, options, and how to make your own Kahoot, see details.

Answer questions about geography, wildlife, and evolution using clips from National Geographic's Jane documentary.
Dear Jane
Have your students write a letter to conservationist Jane Goodall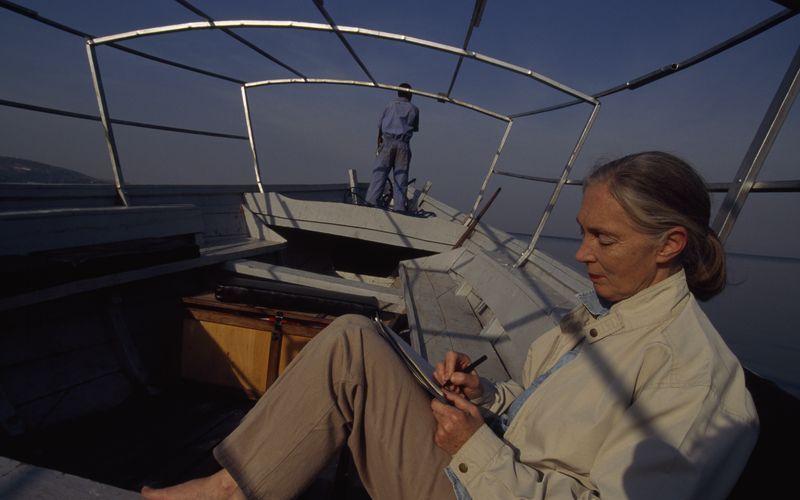 Jane Goodall was the first person to observe chimpanzees creating and using tools—a trait that, at that time, was thought to be distinctly human. This discovery changed the way that we understand both animals and ourselves. With your class, read a letter written by Jane Goodall from the National Geographic archive. Then ask your students to respond to the prompt, "You have inspired me to be the first to…" Submit your students' letters to National Geographic, where a committee will review and select exemplary letters to post online. Teachers who submit letters on behalf of their students will receive a copy of the film and the discussion guide.
Lesson and Activities
Use these materials to teach students about conducting expeditions like Jane's and getting involved in conservation work.
Women in Science
Meet some of National Geographic's foremost scientists and explorers.
Geographies of Africa
Explore the physical and human geography of Africa with these resources.
High-Resolution Maps
Get up close with these high resolution maps of Africa.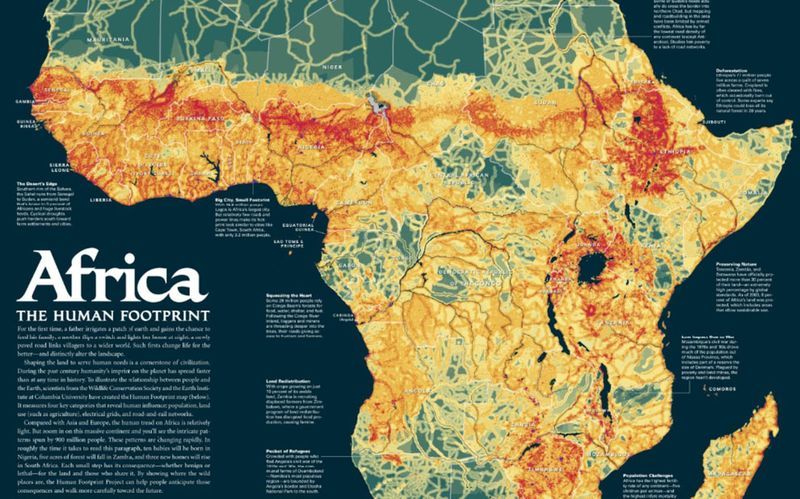 2005 Africa Human Footprint Map
Investigate our world. Zoom in on this map examining human impact on the environment in Africa.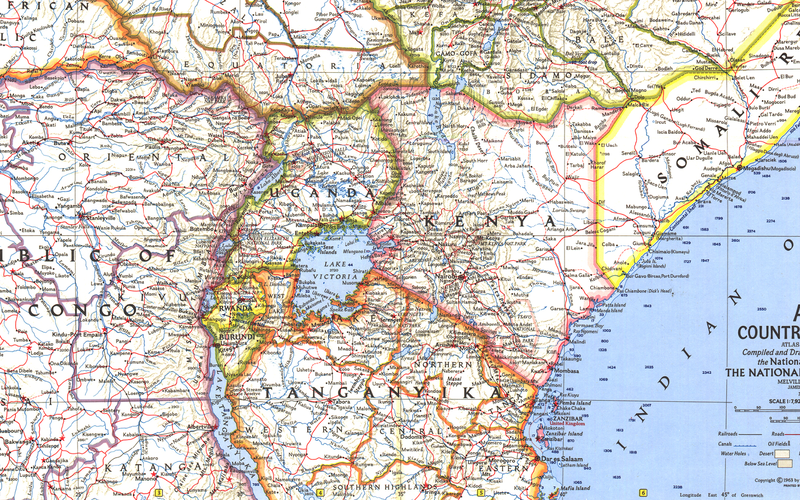 1963 Africa, Countries of the Nile
Published in the October 1963 edition of National Geographic Magazine, this is a map of the region when Jane Goodall began her work with the chimpanzees.
Reference
Encourage students to learn more about conservation work with these encyclopedic entries.
Videos
Use these videos to introduce students to the work of Jane Goodall and others like her.
Among animals, humans are unique, but why?

Learn about Jane Goodall's Roots & Shoots program and how to make a difference in the world.

Be inspired by Jane Goodall's journey from childhood to world-renowned ethologist and UN Messenger of Peace.
Image Gallery
Although Jane initially balked at having Hugo van Lawick document her work with the chimpanzees, their partnership resulted in these beautiful images.
Follow Jane

Roots & Shoots provides young people with the knowledge, tools, and hopeful inspiration to improve the environment and the quality of life for people and animals.

A global conservation organization that believes by protecting chimpanzees and inspiring people to conserve the natural world we all share, we improve the lives of people, and animals, and the environment. 
Other Resources
Check out these other National Geographic Programs!

Transport your students from the classroom to the frontiers of exploration through live video conversations with National Geographic Explorers.

Join the 30,000+ educators who have completed a National Geographic teacher training program.

The National Geographic Bee is an annual competition organized by the National Geographic Society, designed to inspire  and reward students' curiosity about the world.