Teaching Resources
British Columbia
An ecosystem of stakeholders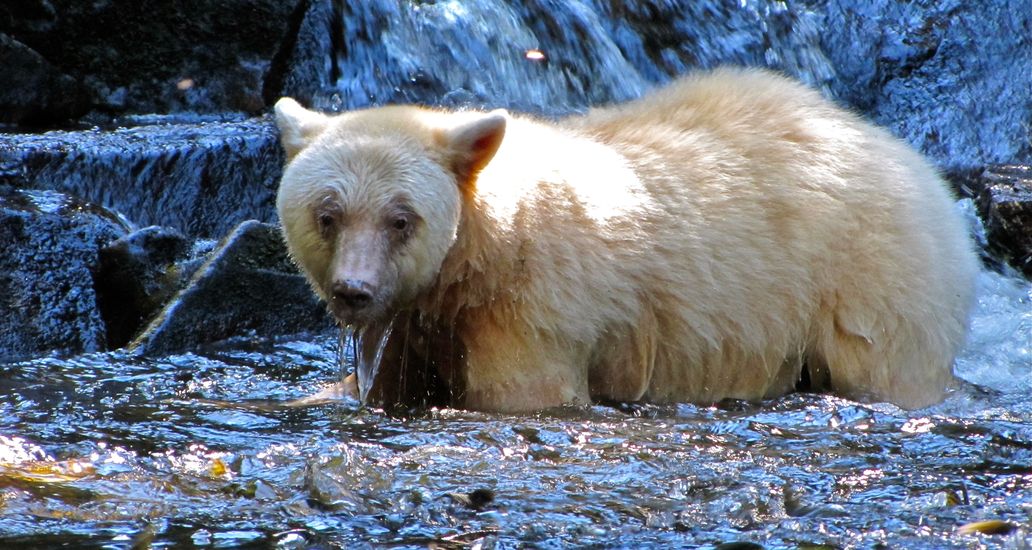 Photograph by Meaghan Calcari Campbell
British Columbia, specifically its coast, is one of Canada's most vibrant and diverse regions. Home to a broad spectrum of marine and terrestrial species, its ecosystems remain rich and vital to the survival of the region. The natural environment houses species such as the Grey wolf, salmon, and Kermode bear, while First Nations communities such as the Gitga'at and Haisla comprise the human environment. Each survives because of the unique ecosystem and land-sea relationship this region has helped cultivate, and each remains a stakeholder in the well-being of the coastal territory.
These educational materials allow students to experience the lives of those species living along the coast of British Columbia and the Great Bear Rainforest. Our activities introduce the concept of a pipeline as a way to transport oil from the Alberta oil sands to the marine terminal in Kitimat. By looking through the eyes of stakeholders, students delve into the consequences of constructing such a device through this ecosystem. What does it impact? Who does it benefit? By engaging in human and natural world perspectives, students will develop an understanding of how important decisions about real world are measured and made.
Classroom Resources

(Grades 9–12) Students will analyze a real-world environmental case of building an oil pipeline through British Columbia. They will explore the geographical, cultural, and environmental context of building the pipeline, identify the stakeholders and their role and impact, and map out the intended and unintended consequences of the decision they make.

(Grades 4-7 and 11-12) The content of these guides is solely the responsibility of the authors and does not represent the official views of National Geographic Education. Engage students in an inquiry-based exploration of the themes of Indigenous Knowledge, collaborative science, marine planning and stewardship, biodiversity, and sustainable resource management. 
Mapping British Columbia

Download, print, or customize this map of British Columbia to explore with your class.

Use the National Geographic Magazine British Columbia map in your classroom.