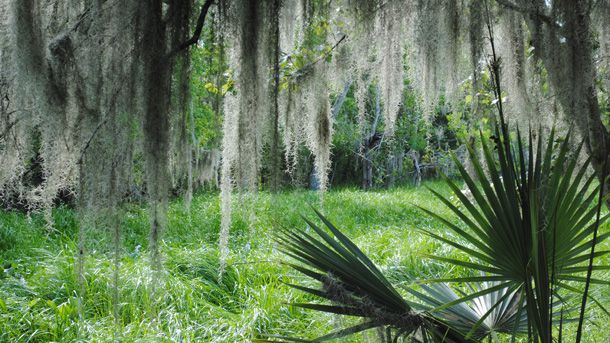 Photograph courtesy National Park Service
FieldScope Activities
Get familiar with the ecosystems and geography of the Barataria Preserve using an online GIS.
BioBlitz Education at Home

Find BioBlitz education resources to help you plan your own event and learn more about the program.
Encyclopedia of Life
Find a treasure trove of resources to learn about the organisms that call the Barataria Preserve home.

Louisiana's red swamp crawfish has flourished—as both food and pest—across four continents.

This podcast explores a life form that's all around us, yet rarely seen.

Find lists of all the known species found in the Barataria Preserve, from reptiles to fungi!

Play a fun round of BINGO to learn about park species. You can have a group play online or print out boards to play offline.