Events
Get closer to the edge of your seat with National Geographic events in D.C.! Enjoy live talks with National Geographic explorers, happy hours, and more.

Student Matinee
Guillermo de Anda, speaker
Friday, October 19, 2018
For Students Only

Student Matinee
Julie Huber, speaker
Robert Ballard, speaker
Thursday, October 25, 2018
For Students Only
---
---

Student Matinee
Thursday, November 29, 2018
For Students Only
---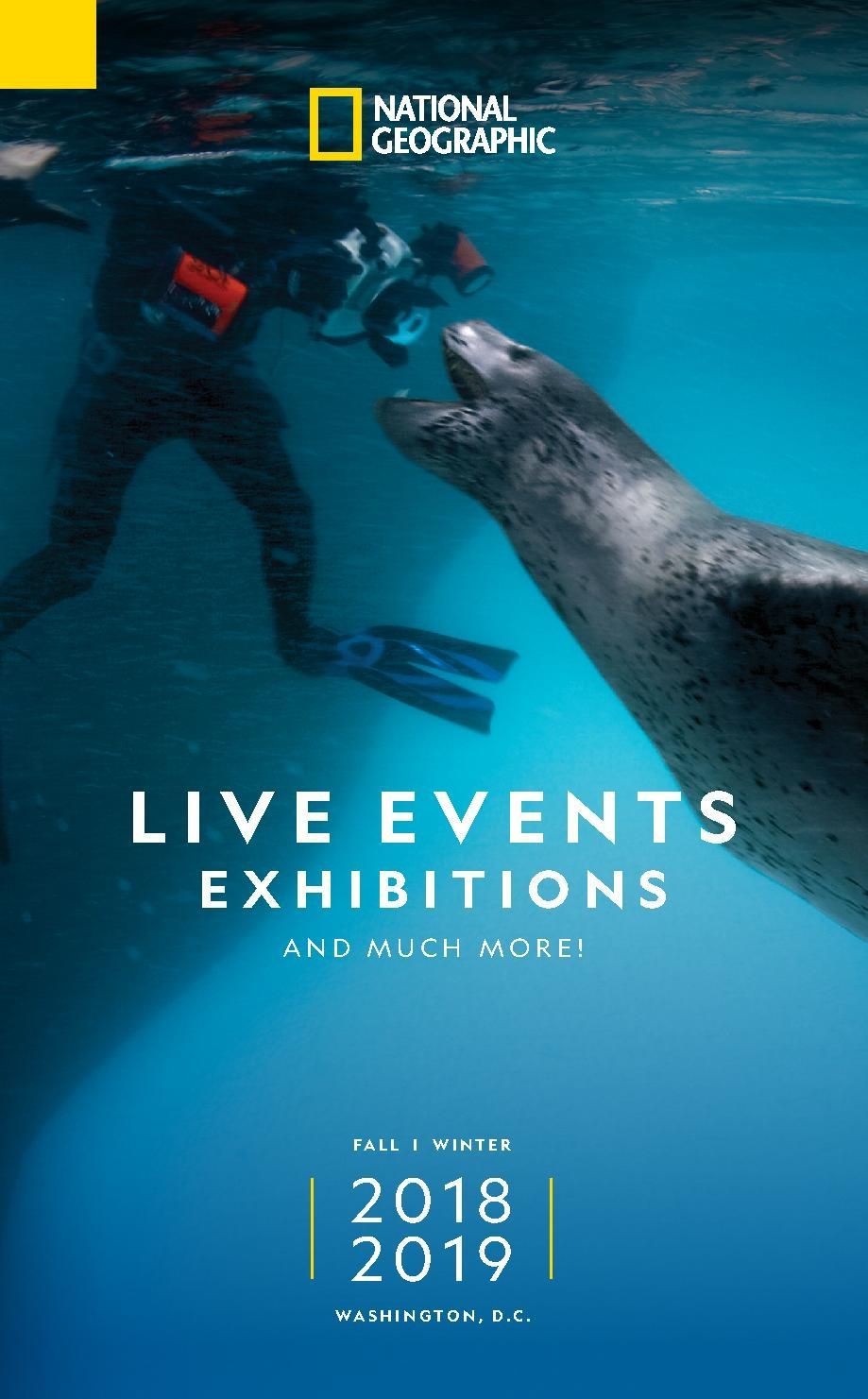 Sign up to get our Events brochure mailed to you
Know what's coming soon before it sells out! Our brochure contains the full listing of Nat Geo events at the D.C. headquarters.
 
---
You May Also Be Interested In
The National Geographic Museum is great for all ages and features a wide range of changing exhibitions.

You also receive access to exhibition previews and events, special offers for National Geographic Live talks, as well as a subscription to a National Geographic magazine of your choice.

Get 10% off all events in the series when you select 3 events or more.