Events
Get closer to the edge of your seat with National Geographic events in D.C.! Enjoy live talks with National Geographic explorers, happy hours, and more.

Film Festival
Wednesday, January 23, 2019 – Saturday, February 2, 2019
Sold Out
---

Film Festival
Monday, January 28, 2019 – Tuesday, January 29, 2019
Sold Out
---

Conversation
Rae Wynn-Grant, speaker
Katy Croff Bell, speaker
Ella Al-Shamahi, speaker
Sandhya Narayanan, speaker
Monday, February 11, 2019
---

Happy Hour
Fredrik Hiebert, speaker
Sara Manco, speaker
Nora Shawki, speaker
Ameer Abdulla, speaker
Thursday, February 21, 2019
Sold Out

Talk
Wednesday, March 6, 2019
Sold Out
---
---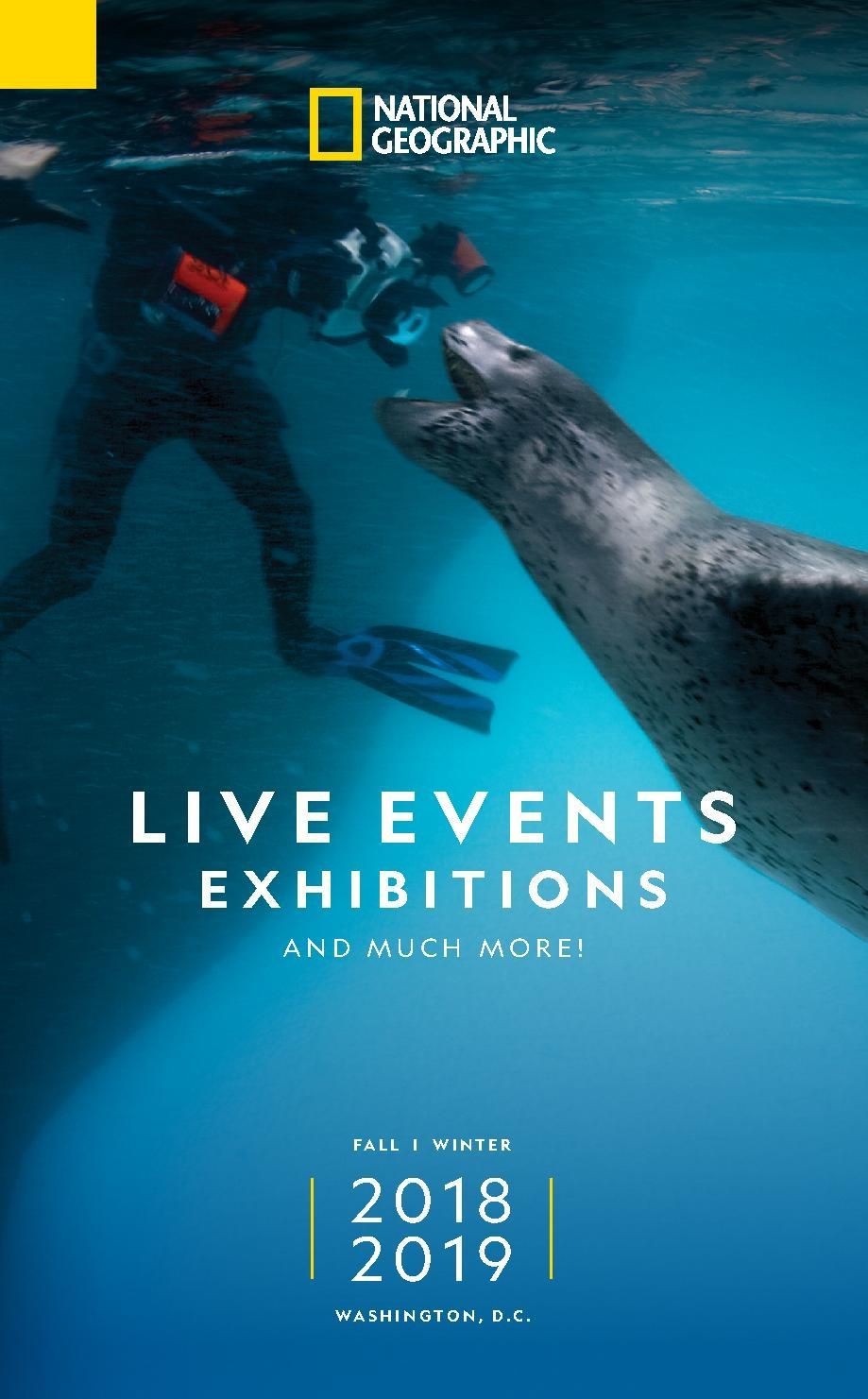 Sign up to get our events brochure mailed to you
Know what's coming soon before it sells out! Our brochure contains the full listing of Nat Geo events at the D.C. headquarters.
 
Find an Exhibition Near You
We partner with museums, science centers, universities, galleries, zoos, and aquariums all over the world on relevant and important projects. Find a traveling exhibition near you.