Shannon P. Bartlett
Incoming Chief Diversity, Equity, and Inclusion Officer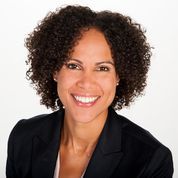 Photograph by Kevin Hammett / KH Photography
As chief diversity, equity, and inclusion officer at the National Geographic Society, Shannon P. Bartlett will oversee the organization's diversity, equity and inclusion (DEI) efforts and help cultivate an environment where people of every race, identity, experience, and ability have a role in its mission-driven work.
She will work in partnership with the Society's staff-led DEI Council and Steering Committee, and serve as an adviser to teams across the organization to ensure our DEI principles are embedded in all aspects of our work.
Bartlett joins the Society from the Northwestern University Pritzker School of Law where she served as associate dean of inclusion & engagement and was an instructor. In this role, she led and managed the school's inclusion and engagement activities as well as advanced diversity and inclusion in support of the school's values and priorities.
Bartlett previously served in a number of roles at higher education institutions, including as dean of students at the University of Chicago Law School. Prior to entering academic administration, Bartlett practiced complex civil litigation at Jenner & Block and Valorem Law Group, and served as a legal fellow at the ACLU.
Bartlett's primary areas of interest center on the unconscious ways diversity and culture impact our everyday decision-making and interactions, as well as how to effectively balance the goal of inclusion with the development of an intellectually diverse community.
Bartlett received her J.D. from the DePaul University School of Law, her M.A. degree in jurisprudence and social policy from the University of California at Berkeley, and her B.A degree in psychology from Washington University in St. Louis.