Mara Dell
Chief Human Resources Officer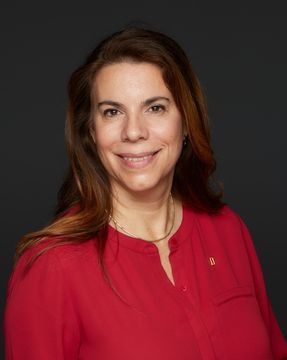 PHOTOGRAPH BY MARK THIESSEN/NATIONAL GEOGRAPHIC
As chief human resources officer at the National Geographic Society, Mara Dell leads all aspects of the organization's talent and culture strategy. She also oversees the day-to-day operational needs of all human resources (HR) functions, including talent acquisition, talent management, diversity and inclusion, succession planning, employee relations, performance management, HR information systems, policy, compliance, and compensation.
Dell joined the Society with 20 years of experience leading global HR functions in the nonprofit and private sectors. Most recently, she served as chief people officer at Conservation International, overseeing more than 1,000 employees in 30 countries. Previously, she led the HR team at Women for Women International, a nonprofit organization that provides support to marginalized women in countries affected by conflict and war. Dell also spent six years with the Atlantic Media Company (now Atlantic Media), where she established and led the organization's HR functions.
Dell began her career as a production assistant in National Geographic's audiovisual department. She is a graduate of Mount Vernon College (now part of the George Washington University) where she earned a B.A. in arts and humanities.